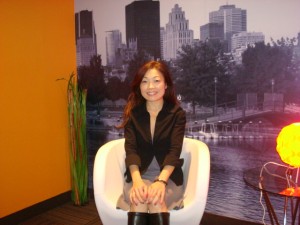 Hello everyone! & Bonjour à tous !
My name is MASUMI. (name meaning "pure + sincere + innocent", which I used to be before landing to "O Canada"…)
I am originally from Tokyo, Japan. I've lived in this beautiful country Canada (Vancouver, Toronto, Montreal) for ten years. Long long time ago I was an international student in Vancouver and I lived with a host family.
ABOUT ME: CONNECTOR, Tour Planner/Coordinator, Event Organizer, Graphic Designer, Aesthetician, Translator, Marketing Sales & Administrative assistant, and SUPPORTER.
These are ALL that I've done in Canada after I've learned English and French from "0".
I achieved a lot of things that I wanted to do but failed many many times too. I keep trying and challenging myself but I never forget to take a break, which is very important for me and my Canada life taught me not to forget. (Thank YOU!)
I look forward to working with you all professional colleagues and discovering EC world!
MASUMI
Comments
comments