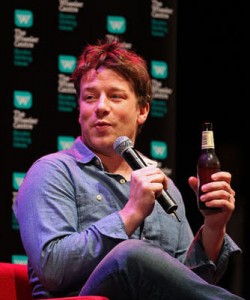 British star chef Jamie Oliver was in Montreal this weekend  checking out one of his latest investments, the new Maison Publique.
Located in the heart of the Plateau on Marquette St., the two-week-old  restaurant is run in partnership with Montreal chef Derek Dammann, who is  responsible for the menu, the kitchen and daily operations. The two chefs have  been close friends since they worked together at Oliver's London restaurant,  Fifteen, where they first met 12 years ago.
Oliver did not cook at the event, which was a private party for friends and  family. It is Oliver's first visit to Quebec.
During this his first visit to Quebec, Oliver also went pheasant hunting and  dined at Martin Picard's Au Pied de Cochon Sugar Shack in St-Benoit de  Mirabel.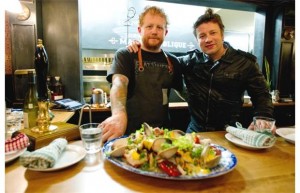 Comments
comments