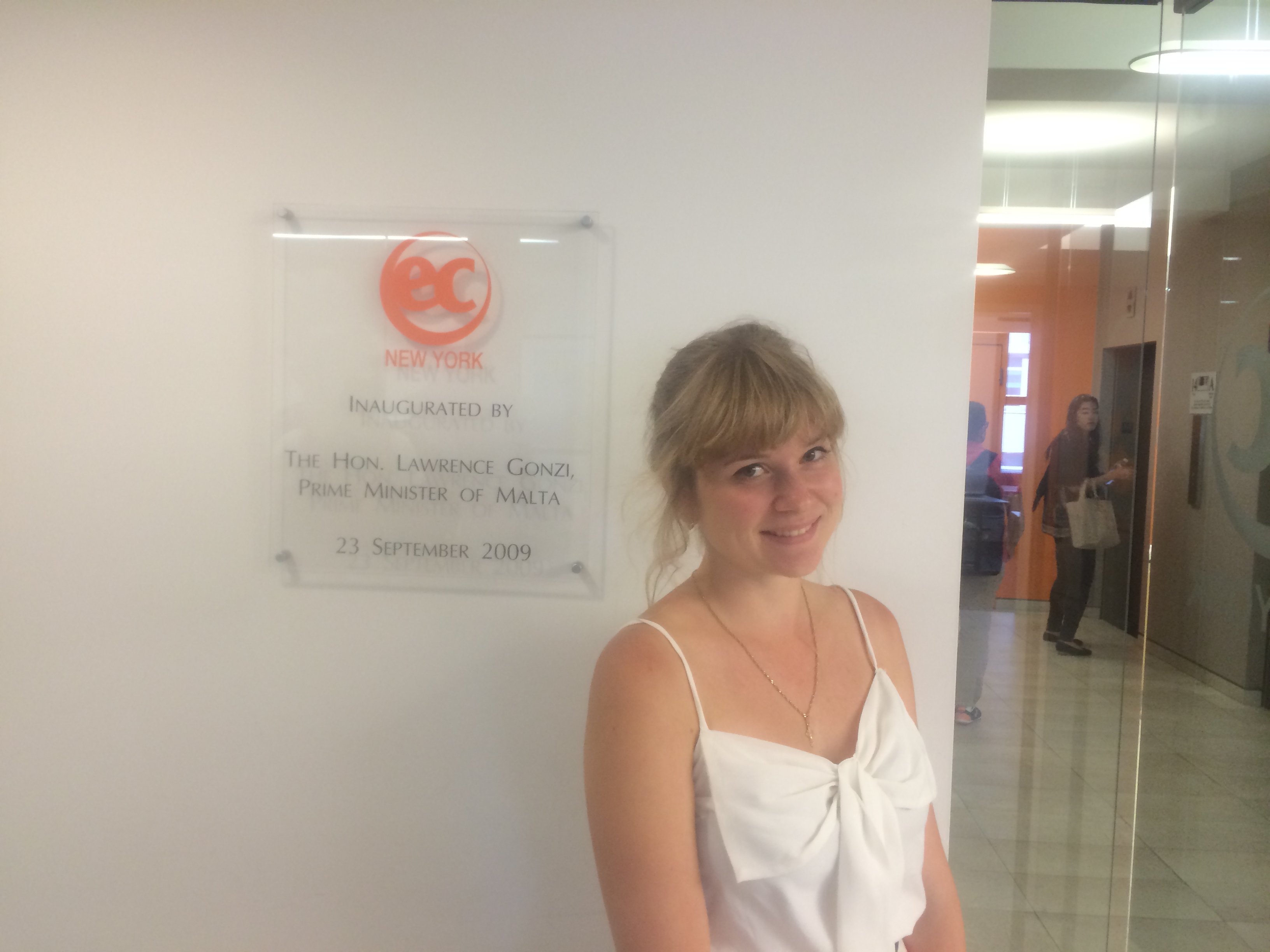 Alexandra is a Russian student from Moscow State University. She came to EC New York to take part in a General English course with private lessons in Legal English. Although Alexandra only studied in the United States for two weeks, she improved her English overall by 10%. Now she's leaving EC New York at the C2 level, which is the highest level that we offer. Congratulations on your achievement, Alexandra!
"At EC New York, the teachers are great! They always gave us interesting tasks, not only to practice our language skills, but also to share some new information or to make us communicate more with each other and learn of others' foreign traditions. I would advise students interested in studying English in the US to never hesitate during lessons. Try to practice your English as much as possible and communicate with other foreign students who don't know your language. Then, go out with your new friends and speak, speak, speak!"
Alexandra will leave EC New York, but she'll continue to study English in USA by attending EC San Francisco.
Comments
comments