REMINDER: EC NEW YORK WILL BE CLOSED ON OCTOBER 13th, IN CELEBRATION OF COLUMBUS DAY
Every October, Americans celebrate Columbus day, a celebration of the arrival of Christopher Columbus to North America in 1492.  The holiday is also a celebration of Italian-American heritage, which invites many colorful festivals as well.  Although the actual date varies year to year, it is always celebrated on the second Monday in October.  Luckily for New Yorkers, the weather during the beginning of October is still mild enough to enjoy this three day weekend outside before it becomes too cold outside.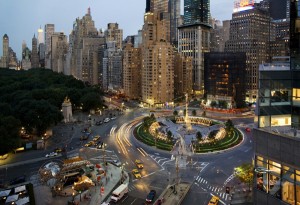 Of course, there is the famous Columbus Day Parade that runs down fifth avenue.  Over one million people attend!  Arrive early to grab a good spot.  There will be an outdoor market on Broadway in Times Square, and Italian delicacies for sale in Columbus Circle.
Have a great day off!
Would you like to study English in  New York?  EC New York offers great programs for you!
Comments
comments