Looking for something fun to do this weekend?  Look no further!  Here are some suggestions from EC Staff: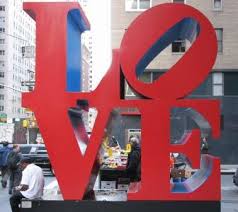 1.  Valentine's Day- The most romantic day of the year does not have to be spent with a boyfriend/girlfriend/lover.  If you are alone this Valentine's Day, take this opportunity to love yourself or a friend.  Perhaps take a nice stroll through one of New York City's romantic, picturesque parks or along 5th Avenue.  Buy coffee for a stranger.  Don't forget to show lots of love to everyone.
2.  Lunar New Year Bazaar- This Saturday, celebrate the beginning of the year of the sheep in Flushing, Queens for the Lunar New Year, or Chinese New Year.  There will be crafts, food, and traditional music and dance to enjoy.
3.  Celebrate Mardi Gras!  Celebrate Fat Tuesday at Brooklyn Bowl to see an awesome native New Orleans jazz and hiphop mix group play.  You will love it!
You can improve your English at EC!  We offer English classes in New York .
Comments
comments