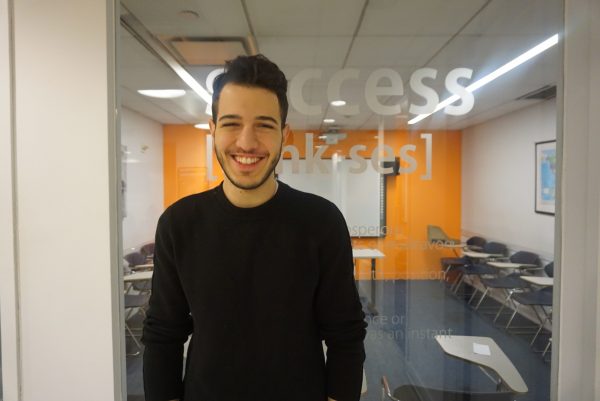 Iraklii Gaprindashvili is from Moscow, Russia. He studied English at EC New York for 2 weeks. He was studying about real estate management and just graduated from his university. After graduating from university, he became a YouTube video blogger. As a video blogger, he captures his life through memories and shares them with the world. At this time,  he has over 150,000 subscribers now. He enjoys sharing his lifestyle and his interactions with others with his viewers.
This is Iraklii's second visit to New York. He fell in love with the city after seeing its diversity and cosmopolitan spirit. When he had to pick a location to study English, it was a no brainer! Iraklii has come to love New York even more this time! According to him, "When I wake up and open my eyes, I feel a lot of motivation, inspiration, and energy every day." Living in New York has made him want to do something new and improve his career by taking more interesting videos. He feels that New York is one of the most inspiring cities around the world.
Iraklii chose EC New York to study English because his friends recommended it. Now he knows that he made the right decision. He liked the ways of teaching that are totally different from Russian ones. They were dynamic and interesting. One day, he went to Grand Central Terminal with a teacher and students during his class. He thinks that teachers know various ways of teaching, which are good. These are interesting and fun. In addition, he made a lot of friends from different countries such as Switzerland, South Korea, Brazil, Saudi Arabia and Taiwan during his stay. He didn't have this type of opportunity to share lessons with those who come from different countries before. Therefore, it was a new experience for him and he enjoyed sharing his opinion with his friends and knowing something new from his international friends. He is going to stay in America for a little bit more and go back to his country, Russia. He is going to keep taking videos and sharing his experience with his subscribers. His stay with EC New York has really inspired him, and he believes that he can make good videos about this experience.
He would recommend EC to his friends because he had a great experience at our EC New York ESL Center.
Comments
comments