Today (6/3) and tomrrow (6/4) are the Taste of Syracuse in Downtown Syracuse!
This is a huge event, and would be really fun for our EC students here to learn English for Academic Purposes!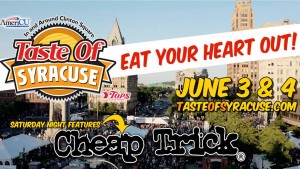 Details:
Where:
Clinton Square – Syracuse, NY
When:
11:00 am-11:00 pm Friday and Saturday
What:
There will be food and drinks from many different Syracuse resturants – $1 and $2 samples!
There is entertainment throughout the day on different stages
Come out and try a WHOLE BUNCH of delicious food!
It will be a lot of fun!
Check out more events we post about on our Facebook
Comments
comments