Everyone meet Ian!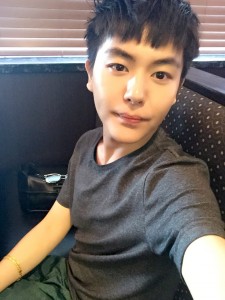 Ian is a 21-year-old student from China. He is here at EC Oswego taking English for Academic Purposes.
We want to congratulate him for recently passing his level test!
We asked him a few questions about his experiences at EC Oswego.
What did you learn?
"As a matter of fact, I learned so much in here, not just learned English. Studying here is very delightful, because I made lots of new friends also contact so many different culture. I think I getting grown up, open my mind. By now, I already learned so much English and grammar.
What did you like most about the school/lessons?
"If you asked me about the merit of the lessons, I would say that, we have nice teachers, friendly classmates, and clear plan of study, also the beautiful city of Oswego."
Ian is currently on a session break, and he is seeing more of the United States.
Good luck in all of your studies Ian!
Comments
comments