Happy Halloween! Can you believe it is already the last day in October?!
This week's activities are all very fun!
Because today is Halloween, there are a few different Halloween activities going on tonight!
This coming weekend is Homecoming weekend at Oswego! That means there are a lot of sporting events and fun activities going on all week to get excited!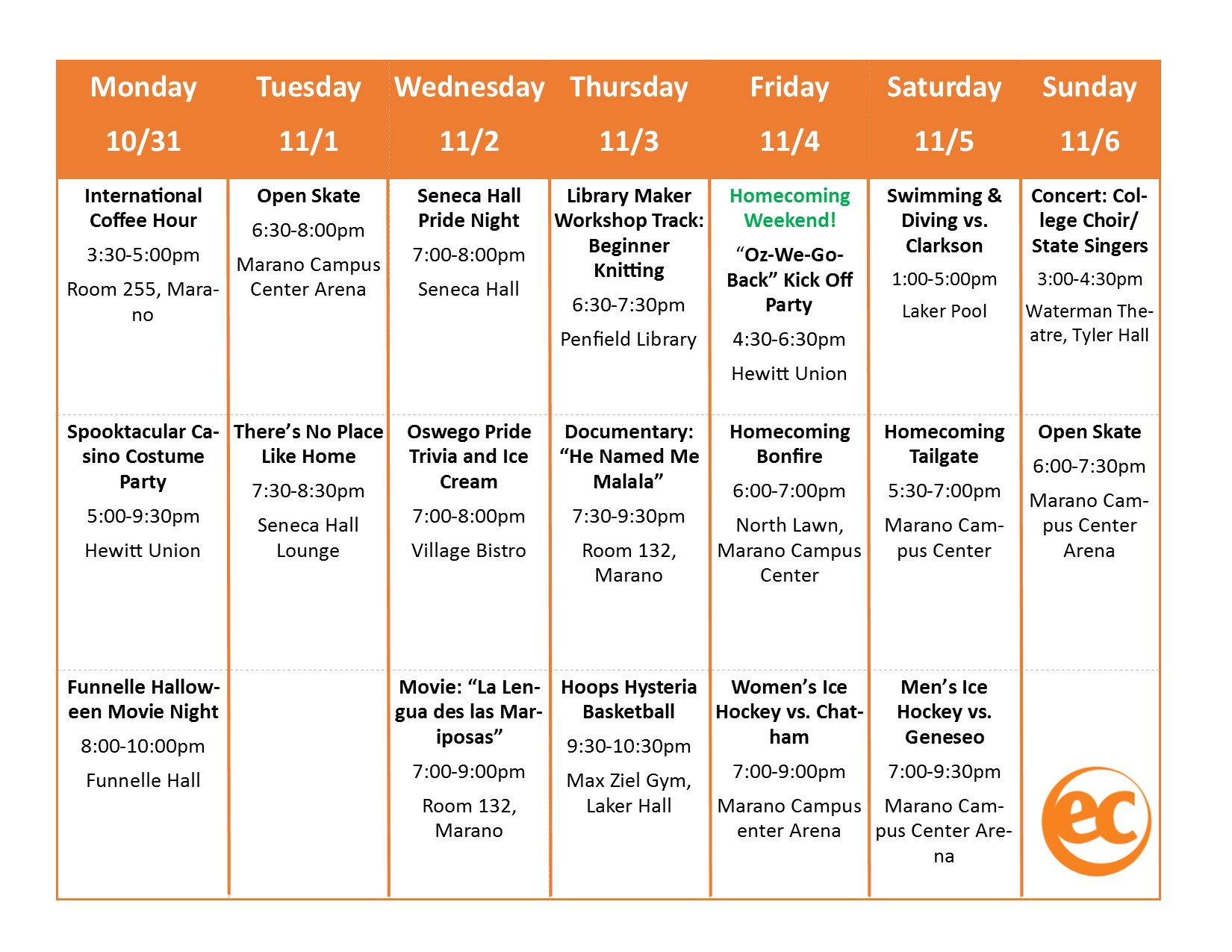 We hope our students attend some of these events and show their Oswego pride!
Learn English for Academic Purposes at EC English Language Centres.
Comments
comments