Last weekend some of our students and our customer relations Pablo visited one of the countries which is part of the United Kingdom, Wales.
It was a lovely british day marked by occasional rain that made us have to be aware all the time to look for a covered place in which we could shelter.
But anyway we enjoyed the sights of Cardiff, the capital of Wales such as Cardiff Castle, Cardif Bay or the Millenium Stadium, and we even learnt a little bit of welsch language!
Here a picture in the castle of Chepstow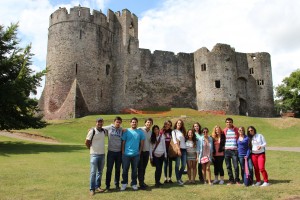 Comments
comments