We would like to introduce you to Rob, one of the new teachers at EC Oxford.
He would like to share a few words about his experiences so far:
'I'm a new teacher here at EC Oxford and I'm really enjoying the opportunities EC provides for memorable and engaging experiences. From introducing an 113 year old book my grandfather possessed in Thursday's Reading Club to fascinating presentations about unique cultural aspects in my Elective Class, teaching and learning here is always rewarding. I particularly appreciate the discussions and debates we have in class from controversial issues to contemporary innovations. Classes are full of ideas and discoveries, and I even get pointed in the direction of the best Brazilian cafes in Oxford by my students – perfect!'
Thanks Rob, welcome to our team!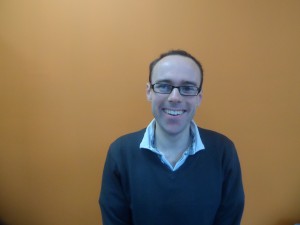 Comments
comments