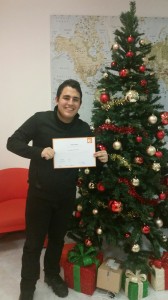 What can I say about Studying at EC Oxford, "best 6 months of my life" Coming to EC helped me improve my English, it also gave me the opportunity to meet a lot of people and make new friends. I had such a great time in the school the staff and teachers were so friendly and welcoming. Walking into the school makes you feel at home. Oxford is such a beautiful and fantastic place to be, I also had the opportunity to visit other parts of the UK. The school offered great activities.
I was sad to leave Oxford but as they say life goes on.
Thank you for everything EC Oxford.
EC Language Centres offers many English courses, including General English Courses in Oxford.
Comments
comments