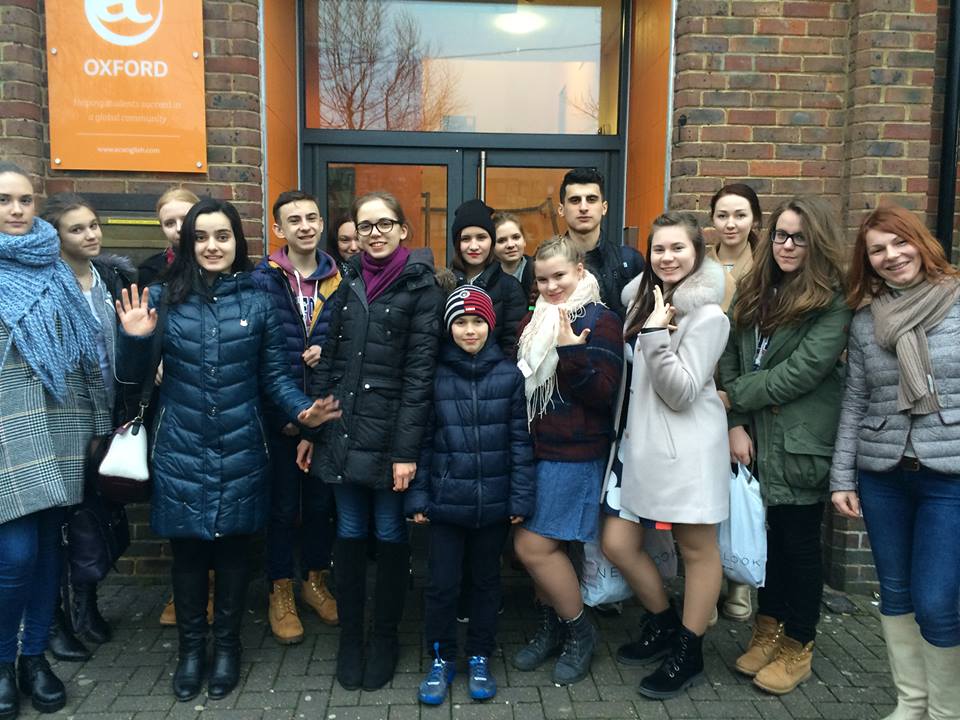 Victoria
I've chosen this destination because Oxford is one of the best University cities in the World. I've learnt lots of new facts about the UK. I think I really improved my knowledge. The excursions were my favourite part. I alike our lessons because we always discuss different topics and learn something new. Our hotel is old but pretty and I love the food and atmosphere. I would definitely recommend EC to a friend. The staff are really kind and trustworthy. Every day and every lesson will be remembered, because it was an awesome trip!
Sofya
I've chosen this destination because I love England. I've learnt lots of new things about the UK. I suppose I've mostly improved my knowledge about England. My favourite part of our trip was the excursions and the Harry Potter lessons and tour. I will surely recommend EC to others. The staff are super friendly and I will remember every second of this journey.
Anastasia P.
I chose this destination because I've already been there. I didn't learn a lot but I can say it was enjoyable to study here. Now it is easier for me to communicate with other people. My favourite EC activity is the tour around the city centre. I like the guide who told us huge amounts of funny stories about the University of Oxford. I like classes in the school because of the orange colour. I enjoyed living in our hotel it was very quiet there. I would definitely recommend EC to my friends. The staff are cheerful and good-looking. I'll remember the nice atmosphere.
Anzhelika Vilkova
We wanted to study here at EC Oxford. I improved many of my skills, especially discussing and having a chance to speak with my teacher who is from the UK. That was very interesting for me. The staff were positive and communicative and I will recommend the school to my friends.
Daria L
I chose this destination because travelling to a Country where English is spoken was one of my unfulfilled ambitions. My level of competence in spoken English has improved significantly. The lessons (thanks to our teacher) were my favourite EC activities. Speaking of my accommodation, I found the view from the hotel and the food to be truly remarkable. I would certainly recommend EC to a friend. What will always stand out in my memory is the welcoming atmosphere of the school and the friendliness of all the teachers and staff I've met here so far!
Find out more about EC English courses in Oxford on our website. 
Comments
comments