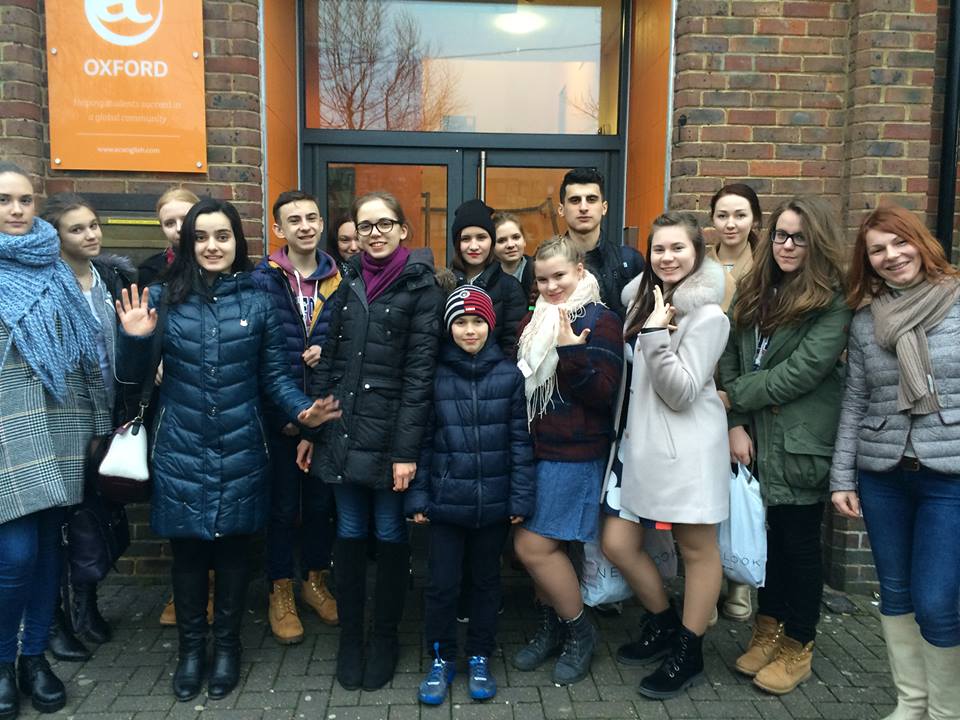 Giunel
On a winter vacation we decided to go to Oxford for courses with our class. Every day, I learn a lot of things. We always discuss new words and topics. Most of all I like games, which we play with the group. I really like teachers and the way they teach.
Anastasiia Poshkova
I've chosen this destination because I love England. I learnt more about this country. Now I can understand what people are saying to me because before this school it was harder. Excursions, different test, discussions of questions. Our teacher is excellent, I would definitely recommend EC to a friend. I will remember everything from my stay, I will collect all my tickets and photos to keep these good memories.
Karina – GL
I would like to take this opportunity to express our profound gratitude to EC Oxford school (Charlie, Candice, Kelly and Dan) for all there incredibly exciting and productive days that our students spent at your school and in Oxford. They enjoyed every minute of their class-room activities. (Our group were eager to study at EC Oxford during their official school holidays – this this fact speaks for itself!)
On top of that Oxford as a great University City provided them with a lot of impressions of cultural and historical value – special thanks to Kelly and Dan for all our past time excursions which were on such a high level and for their overall caring attitude to our group. It is not the only year the our student have come to EC Schools and this time as always all our expectations were exceeded at EC Oxford!
Maria
Well, I think that studying in EC was a great experience for me. I chose to visit Oxford as a place for studying because I really wanted to visit this amazing place. It is very different from Moscow and it's a wonderful that I can now think in English. I like all parts of our lessons. We spoke a lot and I was pretty good. I understand that I'm not so awful in English and I can speak well.
I swear that I will never forget our experiences. The Harry Potter studio was incredible. Teachers are so friendly and kind and the main thing, they pay attention to your English. I'll recommend EC to my friends of course, maybe I will come back too. I really do hope so!
EC offers many English courses in Oxford, including IELTS Exam Preparation.
Comments
comments