What a coincidence!
What is the connection between our Interns Eva and Olga and Queen Victoria?
Queen Victoria was born on May 24, 1819. She was the daughter of Prince Edward, Duke of Kent, minor son of the reigning King George III, and Victoire of Saxe-Coburg, a German princess. The eighteen-year-old princess became Queen Victoria of Great Britain and Ireland on June twenty 1837.
Victoria was a virgin queen until February 10, 1840, when day she married her cousin, Prince Albert of Saxe-Coburg Gotha. Victoria bore nine children. Albert was an avid patron of the arts, sciences, and burgeoning industries, and he helped organize the famous Great Exhibition of 1851 at the "Crystal Palace."
Victoria doted on her husband, who influenced her greatly and became her most trusted adviser in matters of state. These early years of Victorian rule saw major reforms in British education, with the Grammar Schools Act of 1840 and the founding of Queen's College for women in London in 1848.Victorian England also saw great advances in commerce and industry, aided by the spread of railroad lines throughout Great Britain and the laying of the first trans-Atlantic telegraph cable in 1866.
During Victoria's reign, the British overseas Empire achieved its greatest size and power. The queen added the title Empress of India to her crown in 1876
When Prince Albert died in 1861, the queen was devastated and went into deep mourning. She rarely appeared in public until the end of the 1860s, and during this time Great Britain saw a major movement in favor of republican government and for the abolition of monarchic powers.
Queen Victoria died on January 22, 1901 after 63 years, seven months and two days.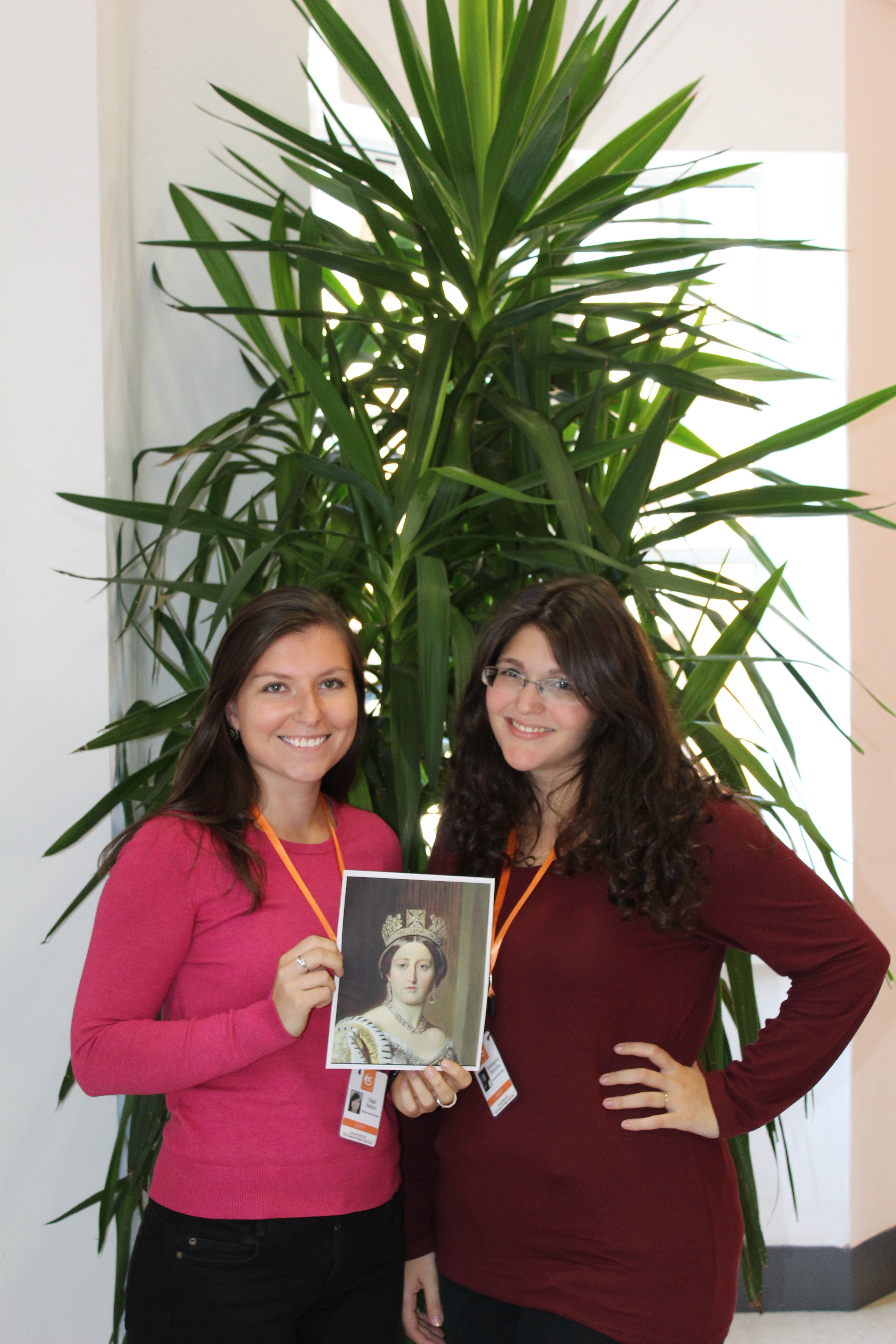 Victoria, as the last member of the Hanoverian monarchs, is present in a different way at EC Oxford. Our Interns Eva and Olga from Hanover brought some German spirit to our school.
If you are interested in an internship at EC Oxford you can get in touch with Dorian Maillet (dorainmaillet@ecenglish.com). Find out about your relation to the royals, Oxford or the UK in general and improve your English language.
Be part of an amazing team!
Comments
comments