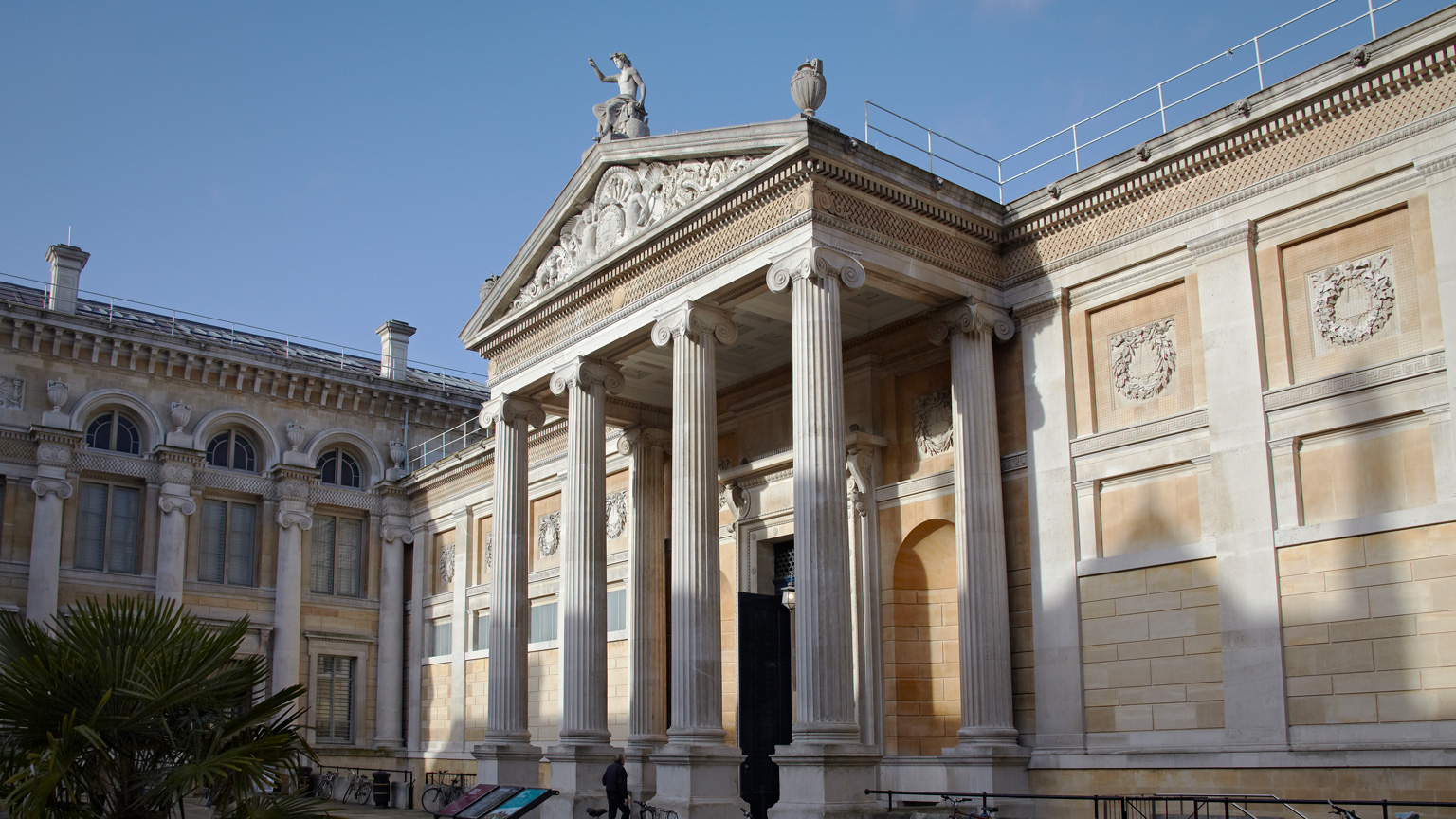 Founded in 1683, at a time when the idea of the 'museum' was brand new, Britain's first public museum, the Ashmolean, was initially the home of a collection of miscellaneous manmade and natural specimens and curiosities from every corner of the world, which was presented to the University by the wealthy antiquarian and polymath, Elias Ashmole.
The neoclassical architecture of the museum dates back to 1845, when it was built to house the University's art collection. The archaeological collections were moved into the building in the 1890s to form what is, today, the Ashmolean Museum of Art and Archaeology – one of the most important museums of art and archaeology in Britain.
The collections span the civilisations of east and west, charting the aspirations of humankind from the Neolithic era to the present day. Among its treasures are the world's largest collection of Raphael drawings, the most important collection of pre-Dynastic Egyptian material in Europe, the only great Minoan collection in Britain, the finest Anglo-Saxon collections outside the British Museum and the foremost collection of modern Chinese art in the Western world.
The Ashmolean is also a teaching and research department of the University of Oxford, providing research and publications of the highest standard in the academic fields of art history, archaeology and history.
Refurbished in 2009, the way that the collections are displayed in the new galleries & enjoyed by the public became the driving force behind the transformation. The galleries are interlinked by one big theme, Crossing Cultures, Crossing Time. This encourages visitors to make new connections between the collections of the Ashmolean. Adding 39 new galleries to the original 1845 Cockerell Building, the Ashmolean's new wing was designed by award-winning architect Rick Mather.
The Museum is opened on Tuesday-Sunday & Bank Holiday Monday from 10 am-5 pm and has free admission. Its only a 5 minutes walk away from EC Oxford. Students can visit the museum by themselves or join a group of students and a teacher visiting the museum in October. Watch out for our leisure programme.
Comments
comments