Davide our 19 years-old student from Switzerland shares his #ecexperience.
Have a look at his testimonial why he chose to take part in the Intensive English Program at EC Oxford.
"When I first thought about studying English abroad, I was quite unsure where to go. I've always heard a lot about the city of Oxford and as it was near to London, I decided to spend three months in the city called "city of dreaming spires". When I arrived in Oxford, two days before my first day of school, I felt alone and lost. But as I made my first steps into the EC Oxford building, everything changed. I immediately felt very comfortable and got to know other students, who were new too.
After the half of my stay I can now say that my expectations were exceeded. I met lots of awesome people, mainly students but teachers too. As I've always been a student and never really worked, I was used to study on my own, but the lessons at the EC School are much more interactive and you get to speak to a lot of people from all over the world.
Besides the lessons, which are only a part of your learning experience, EC organises several activities as café chat, movie afternoons, PlayStation tournaments and of course pub nights, to discover the nightlife of the university city of Oxford.
I decided to take the Cambridge Advanced Exam, to which I'm being prepared. The teachers are highly motivated and don't stick to the book too much. Even though there are lot of Swiss in my class, we somehow manage to hold conversation in English.
Above all, visiting Oxford and learning at the EC School has surely been one of the best experiences I've ever had in my life and I would definitely recommend it to everyone who wants to improve English skills and have a great time."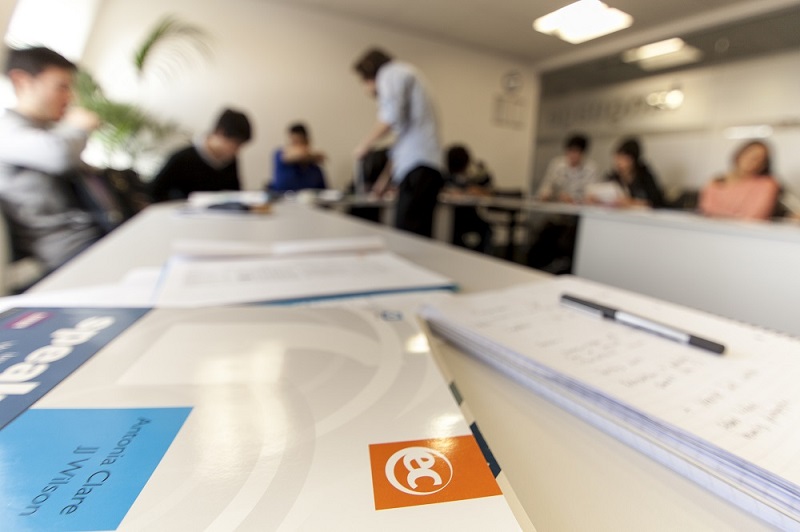 Comments
comments