Christina, 20 from Switzerland, writes about her EC experience. Read what she has to say about her time at EC Oxford English Language Centre !
It is hard to describe all the feelings which I had in these months. I was here to improve my English and to learn more about Oxford. After all the time here I know it was one of my best decisions to choose EC Oxford. I never thought that I'll miss the time here so much.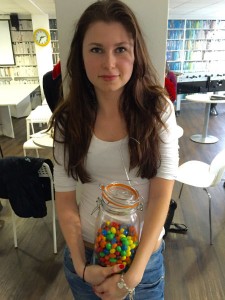 First I didn't expect that. Before I went to Oxford and to the EC School I was really sad on my last day in Switzerland. I thought 3 months was too long and I will miss everything, but I had no time to miss anything.  After two days in the School I found a lot of new friends. Friends from all over the world and they were like a family for me. I spent a lot of time with the people from the school. We went to the cinema, to pubs, we visited Stonehenge, London, Bath, had picnics in the park and a lot of things more.
Anyway the time at the school was perfect too. I had great teachers and every lesson was different. In the morning classes I learnt a lot of vocabulary, grammar and how I can speak with English people. The "English in the City" class in the afternoon was one of my favourite lessons. We had a lot of tours around Oxford and I learned a lot about the City. We also made a movie with the class and it was really fun.
My 3 months are already over and I can't believe how fast the time runs. I will miss everything: my great time in the School and in Oxford, the lovely staff, the helpful teachers and my new friends.
I will come back as soon as possible. Thank you EC Oxford for the great time and see you soon.
Comments
comments