EC Oxford English School welcomes Ayan to join us as our new intern. Read on to find out more about her studies, why she's here and what she likes to do in her spare time. Welcome Ayan to EC Oxford!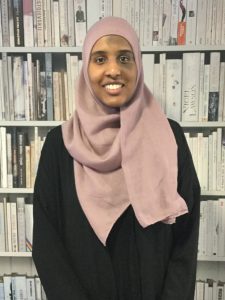 Hi! My name is Ayan and I'm from Norway. I graduated earlier this year with a Bachelor's degree in political science from the University of Stavanger.
I was in the job hunting phase trying to find both internships and jobs in various fields in Norway and abroad. I was not exactly sure on what career path I wanted to do but I wanted to try working in a school within the administration department. That was how I ran into EC's open position in Oxford. It seemed to tick the boxes for me and here I am as an intern. The week or so I've been here has been challenging, interesting and exciting! I'm still learning as a write and look forward to my rapid development at the end of my internship.
My plan after the internship is to start applying for jobs as I have quite sufficient work experience for the present. I'm not exactly sure what field, but I hope to try out in the consulting field and see what that leads me to.
In my free time, I enjoy hanging out with friends, exploring and reading about different historical stories. Random fact: I enjoy watching foreign tv shows especially Korean variety shows and some Turkish historical dramas.
Comments
comments