Here our student Jaifar talks about one of his favourite places in Oxford, where he can relax after his lessons at the EC English Language School in Oxford. Thanks Jaifar!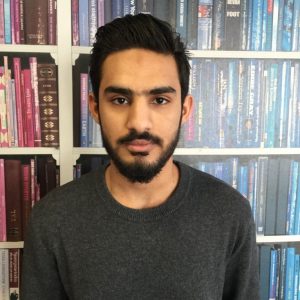 The Oxford University Parks is commonly referred to locally as the University Parks. The Parks is a large parkland area slightly northeast of the city centre in Oxford. You can see large green spaces there and there is also a beautiful river called the River Cherwell. Also, there is an amazing bridge in the Parks and the footpaths from the bridge lead to Wolfson College and to Marston Ferry road.
Usually I go to University Parks when I feel upset or confused or when I have nothing to do. So, it's my first place where I can breathe fresh air and relax. Actually, always when I go there I take some books to read. Sometimes, I see many people playing games together like football, so it is a good place where you can walk or play games like football or cricket with your friends or class mates. Sometimes, everyone feels the pressures of study. So, you need somewhere to relax and get rid of that stress.
Finally, Oxford University Parks is a charming place where you can have a fun time on your own or with your friends. I recommend everyone to go there when you feel upset or annoyed about anything.
Comments
comments