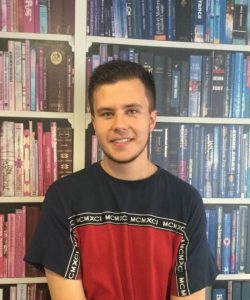 This week is my last week at EC Oxford. As you can see on my first blog, I'm from France and it was the first time for me to leave my country to work abroad. It was a really good experience for me! EC Oxford gave me the opportunity to develop my skills, improve my English and meet a lot of interesting people!
During my internship I ran the social media of the school. My duties consisted of putting pictures of the school and the students on the Instagram and Facebook page to tell a lot of things about the school and especially our events, such as punting, rounders and picnics in the parks!
Moreover, I worked in the Student Services department of the school. That was a good experience to work with the students and it was very interesting because I could speak with a lot of people from all around the world, in English obviously!
I also attended lessons in the school, for example the IELTS Exam Preparation courses in Oxford, it was fascinating and a good way to improve my English.
I really enjoyed my stay in the city of Oxford; It's a such a good city with a lot of things to discover, like the famous colleges Magdalen or Baliol and a range of museums like the Pitt Rivers Museum and the Ashmolean.
To conclude it was a really good experience and I would like to say a big thank you to the team that supported me during my internship, I will never forget my time here at EC Oxford.
Comments
comments