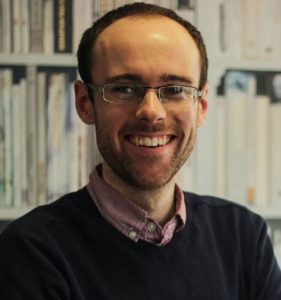 What a privilege it's been to work here in EC Oxford English School.
They say 'Time flies when you're having fun!' and time has flown since I arrived at this school five years ago. And certainly meeting students from all around the world has been immensely enjoyable, seeing them meet their learning goals and enjoy this wonderful student city.
Five years ago, I joined EC as a teacher and I still remember my first students and a fantastic Culture and Communication event we did in my first couple of months where we joined forces with another class for a Culture conference-style experience.
One thing I love about working for EC is how student progress comes first, and there's nothing more rewarding as a teacher than the thank you cards and emails I've received from students. This is my opportunity to say thank you to all of my incredible students who have reached their goals through hard work and with a smile! And a thank you also is definitely due to Candice, our Director of Studies, who has really supported me in growing professionally both first as a teacher and now in the academic management department.
Since the beginning of 2017, I have been the Assistant Director of Studies here in EC Oxford. This has been a wonderful opportunity to learn lots of new skills and contribute to the life of the whole school, rather than just my specific classes.
I love organising the Social Programme for our students. A real highlight in 2018 has been how our students have taken on so much responsibility for what happens outside of class in the Student Clubs they started a couple of months back.
It's also really rewarding to see our long-term students have a greater voice at what happens in our school through the AY Support Group Meetings which are starting up again this week and next – watch this space!
I could go on! I love Oxford and I love EC and I can't wait to see what the rest of 2018 has in store!
Comments
comments