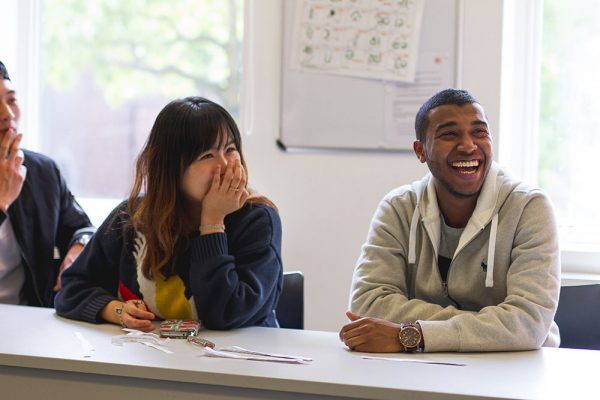 What are your English goals for 2019?
Well, for many students they know there's one very specific target on the horizon: the IELTS grade they need!
Many of our students at EC Oxford IELTS course at the moment need a specific grade from this exam. And indeed, IELTS is an extremely popular test – 3 million students took the test last year and around 10,000 organizations accept IELTS worldwide with 3,000 institutions accepting IELTS in the USA.
And if you're one of the millions of students who need a particular grade in this exam, read on to find out the best way to make a success of this exam so that you can pursue your academic or career goals.
This blog will boost your Listening IELTS Score and it will be followed by future blogs based on the Reading, Speaking and Writing Papers, with the series ending with more general tips on achieving your IELTS Score and keeping your motivation high as you prepare for your exam.
I know that many of you know the basics about the exam. It's got four papers: Speaking, Writing, Reading and Listening. You achieve a score from 1 to 9, where 1 is the lowest and 9 the highest – most people needing around 6.5 or 7 for University entrance (but this does vary so make sure you check with the organization you want to apply to!!)
Yes, you might know the basics. But do you know how to get the highest bands?
For many Listening is a tricky Paper to say the least. And it's not easy, not least because in IELTS you hear the text only once! Yes, that's right – no repeat listening!
Add to that, the fact the Listening gets harder and harder and harder as it progresses, no wonder many students feel like giving up after their first experience of this paper!
So here's your step by step, section by section guide to IELTS Listening success.
Section 1 – 10 out of 10!
As I said earlier, the Listening Test gets more and more difficult. But on the flip side, that means you have the easiest part first!
In Section 1 there's a social situation where two speakers exchange information, like booking accommodation or enrolling on a course.
Here you need to know your letters, numbers, dates, names – basic personal information.
So one big question for you is: Do you know how to say and how to hear all this personal information in English at a fast speed – without repeat listening?
If you get a date wrong – mixing up 7th and 17th for example -then don't just move on! Stop and work through all the dates in the month, checking you know how they're pronounced and that you can understand them as well. After all the word 'five' sounds completely different to the word 'fifth' so when the answer is 5 May, you need to be ready for that.
If you're living in an English-speaking country like the UK, try to do Section 1 Listening as part of your daily life. For example, if you want to book a table at a restaurant, why don't you phone up in stead of booking online?
And remember, Section 1 is the easiest part of the Listening Test. Practice it again and again until you're getting 10 out of 10 for this section, or as near to that as you can. Here you can put lots of points in the 'bank'.
Although this is the easiest section, this is the section you need to be practising the most. So schedule in some time every week for your Listening Section 1 Practice Test time. It will be 10 minutes a week very well spent!
Section 2 – Time to live a little – leave your classroom behind!
Now things get more fun!
In Section 2, one person speaks about something from everyday life, like introducing a tour of a place, or welcoming a group of people to an event.
Here's a taste of the types of contexts covered in Listening Section 2 taken from a range of IELTS practice papers: A popular theatre, a train station, a traditional country house, a boat trip, a Natural History museum, a wildlife park, a brand new shopping centre.
Do you get the idea? These are real places you might be interested in actually visiting in real life! If you don't believe me, just follow the links above to see the fantastic opportunities to enjoy these type of places in and around EC Oxford!
And that's just Oxford! It's amazingly easy to book on a UK Study Tour at our school where you can visit the most fascinating places all around the UK and Europe for incredible prices with other language students.
So go on: arrange a trip to a place you'd like to visit – and yes, sign up for the guided tour! Listen to videos online of people introducing new developments in the city you're living in.
And most of all, join the Social Programme at school. At EC Oxford, we have a different theme for the social programme every week and there's a whole range of trips of events we run. And on top of that there's student-run clubs like Film Club and Restaurant Club. Why don't you help lead one?
And as you do all this, you're preparing for IELTS Section 2! Good news, right?
Just make sure, you record new words you learn that you think will be particularly useful, like 'refund' or 'advance booking discount'.
When you're out and about, you probably won't have your vocabulary book with you, so record vocabulary on your phone. You could type it in a 'Notes' app, record yourself saying the word in your microphone, or take a picture of the word on your phone. Then later you can go back and look up the words.
Yes, we're looking at IELTS Listening in this blog but don't forget that IELTS Listening is linked the world you can experience by just getting out of bed on a Saturday and making the most of your weekend.
After all, how likely are you to score really highly in a Listening Section based on places around a city if you never leave your residence at the weekend?
Section 3 -Time to go to University!
OK, I admit it! Phoning up to book a table at a riverside restaurant (Listening Section 1) after you've done a tour of Shakespeare's hometown (Listening Section 2) isn't the whole picture of how to prepare for your IELTS Listening Test!
With Section 3, it's time to get academic – time to go to Uni!
Section 3 has between two and four speakers and the context is education or training and is very often University-related.
So what you need to do is really understand academic words – the words you need for university study.
Some ideas on how to do this
find 'University' as a topic in a good vocabulary book and learn that double page in detail
look at the transcript (the text) of a number of IELTS Part 3 Listenings and make sure you understand all the words used linked to studies
follow a blog online that is aimed at university students.
Section 4 – Presentations, Presentations, Presentations
The last section of the Listening Test is the one students often find the hardest.
It's one speaker giving a talk on an academic topic. The topics are often quite specific but the form is always a lecture, presentation or talk.
So get Listening to Ted Talks.
The talks here are perfect practice for you. You can search by topic if you go to 'Topic: See all topics' – try to choose more familiar and also less familiar topics, as you have no idea what the exam will be about. I mean, IELTS doesn't usually cover politics or religion but most other topics are possible!
You can also choose the time. Go to 'Duration' and select 0-6 minutes. Most Listening Part 4 are not more than this length of time.
And do you know what? Ted Talks can be absolutely fascinating and real pleasure to listen to independent of your preparation for IELTS! Good news, hey?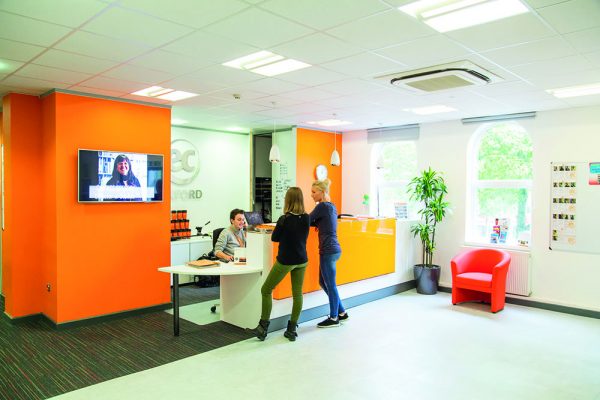 So what can stop me now? Well, two main things, actually…
So I hope you can see that preparing for IELTS Listening can be part of your day to day life, and not only boring 'exam practice'. There's just two more things you need to remember to succeed in the exam:
Answer sheet
After each section you have 30 seconds to review the answers you have written before the next section. Make sure you look back over your answers during this time and don't turn over to the next section until the recording tells you to do so.
The reason is that you are much more likely to remember any answers just after you have heard them. At the end of your test, when you are transferring your answers to the answer sheet it will be almost impossible to remember any information you heard earlier in the test.
Spelling
When it comes to putting your answer on the Answer sheet, you have 10 minutes, after the recording finishes to do this.
Use this time wisely!
Make sure all your answers are in the correct box and that every answer fits grammatically into the gap in the question. And make sure you check how many words go in each gap, so that if it says 'USE NO MORE THAN THREE WORDS' you don't write four or five or eight words in that space!
But most of all, check your spelling. In IELTS you get no marks if your spelling is wrong.
Once you have put all your answers on the sheet go back and check every word is spelt correctly.
Note: You can use either UK or US English for words like colour (UK) and color (US) where we have different spelling to our cousins across the pond. But you have to be consistent in either using US or UK spelling for these words.
Practice makes perfect? Well, no. – but practice makes better!!
So that's it! Yes, practice, practice, practice!
But also book that restaurant table on the phone instead of online, go on a guided tour of a local tourist site, follow a blog aimed at students going to uni for the first time, and find some TED Talks that open your mind to new ideas you'd never have dreamt of.
Because as you do that, yes, you'll be preparing for IELTS. But who knows, preparing to achieve your target IELTS Listening score might become something you don't just endure, but something you really enjoy.
Contact us today for more information on IELTS courses
Comments
comments