Two weeks ago at EC Oxford English School, we had a Story Competition! The stories have been truly fascinating to read! It's been a tough decision as there were so many wonderful entries, but we've managed to pick our winning 3 stories.
The Castle – By Serin Kim
Once upon a time there was a castle in a village in England. The castle was inhabited by a Princess Grace, a King Oliver and his new Queen Amelia. When the princess was 11 years old, her mother Olivia died from eating poisoned food. No one has been able to find out who killed Olivia, and the King Oliver couldn't stand the loneliness so remarried Amelia. Grace always missed her mother, so she often reads a book in Olivia's study room. The new Queen Amelia doesn't like that, so they had an argument every day.
One day Grace heard about Amelia's plan to destroy Olivia's study room. So Grace made a plan to prevent Amelia. But Amelia knew everything, she locked up Olivia in castle dungeon. Grace lost her mind for a month because she was shocked.
After one month, she woke up and found a small door. She tried to open the door, pushed the door, punched and using a long hard stick. But the door never opened.
When she tried to give up, she remembered Olivia's saying.
'There is no door you can't open. When the door wasn't open, try to find the key'.
She tried to find the key, and found it. She opened the door and her face became frozen. Her mother Olivia was in there. It was all about Amelia.
She wanted to be Queen, so she locked up Olivia for years.
Grace rescued Olivia and succeeded in getting out of the dungeon. Grace and Olivia lived happily in the Castle for a long time.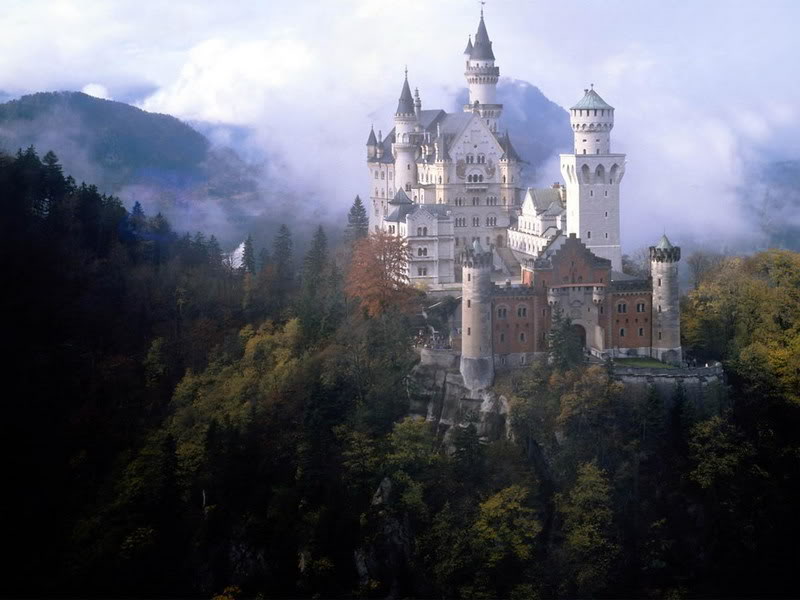 Terrible Meeting: the Wolf's Story – By Melissa (Hyunjeong)
I'm an old wolf. I have an old friend. I was going to her house because she sent a message that she is sick.
On my way, I met a little girl who was walking alone. I thought she was in wrong way, because the way is only connected with my friends' house. I didn't know that the little girl is my old friend's grand daughter. My old friend didn't say that she had married. She only said she was single!
So, after knowing the little girl was going to her grandmother's house, I thought she is on the wrong way! So I let her know the right way (I thought) because I'm a kind wolf! But when I went near to her, she seems to be scared.
After I told her the way, she even ran away, saying 'You look too scary. You're ugly!'
I thought she was a spoiled child!
I was angry, but I had to go on my way. I tried to calm down. On the road, there were many beautiful flowers so I picked some for my friend.
She is very beautiful and a smart woman. Actually, I'd fallen in love with her. I was happy of the idea to meet her. I arrived at her house. She opened the door and gave me a cup of tea.
We were talking together. She seemed better and everything was perfect. At that time, someone knocked on the door. My old lovely friend smiled and opened the door. Surprisingly it was the rude girl! I caught her eyes and we were surprised to see each other.
She still seemed to be scared of me.
Maybe I had to work harder to make a good impression on the little girl…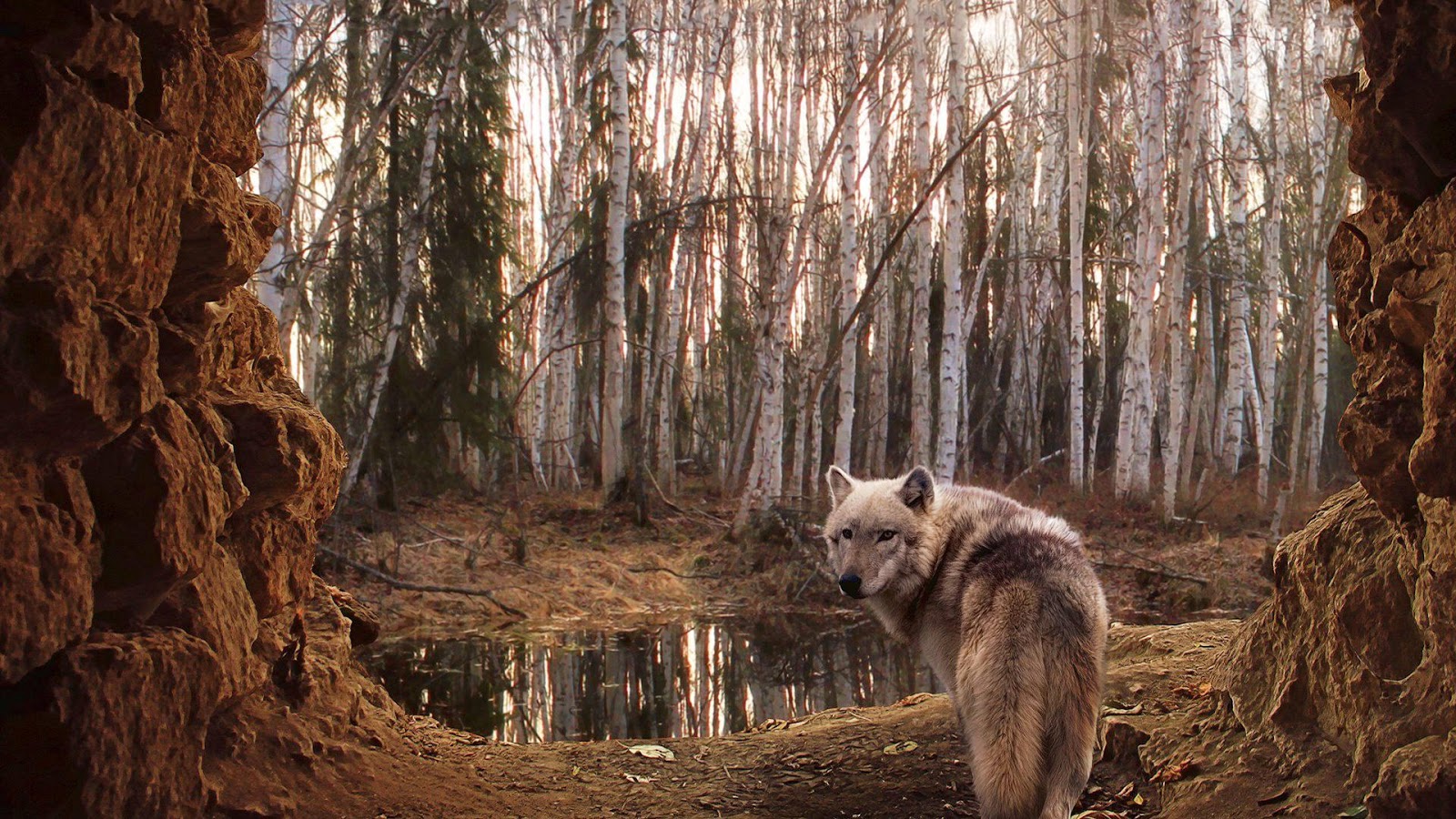 Busker – By Miyu
After school, I always pop to the train station to listen to a song of my favourite street musician, who is a young girl. Every day, she's singing her original songs with her guitar, even on a rainy day. Her songs touch my heart. I've never talked with her, but I hope to talk to her some day.
One day, the girl isn't there. I wonder if something has happened to her. However, actually I don't know about her so much. All I know about her is only her amazing songs.
The next day, she's there and singing as always. At that moment, I pushed myself to talk to her. 'Hello! I always listen to your songs and they are absolutely amazing!' but she ignored me.
What's the matter? Did I do something wrong? I just said to her only a positive thing. I'm depressed and shocked, as I expected that she's generous and kind.
The day after this, she's there and singing as always, but today I didn't stop to listen as her impression was changed because of yesterday's behaviour.
A few days later, suddenly she's disappeared. I was a little bit mad at her, but can't stop caring about her. So I asked one of my friends at school:
'Do you know about the girls who had always been singing in front of the station every day?'
'Of course! But I'm sorry about what happened.'
'Sorry…? What happened to her?'
'Don't you know? Sh has a problem with her ears, so it was difficult to anything, and eventually, it became worse and hard to sing a song any more… that's why          recently she isn't there.'
I'm really surprised.
'Are you kidding me?! I never knew!'
I realised that the girl didn't ignore me – just couldn't hear me at that moment!
I was really shocked and regretted that I'd misunderstood the situation. If I hadn't misunderstood, I'd have been friends with her and able to help her.
I learned from this occurrence is we sometimes tend to misunderstand other people's behaviour unconsciously. So I think we should manage to check to the person who we would misunderstand to not have misunderstanding and have any regrets as much as we can.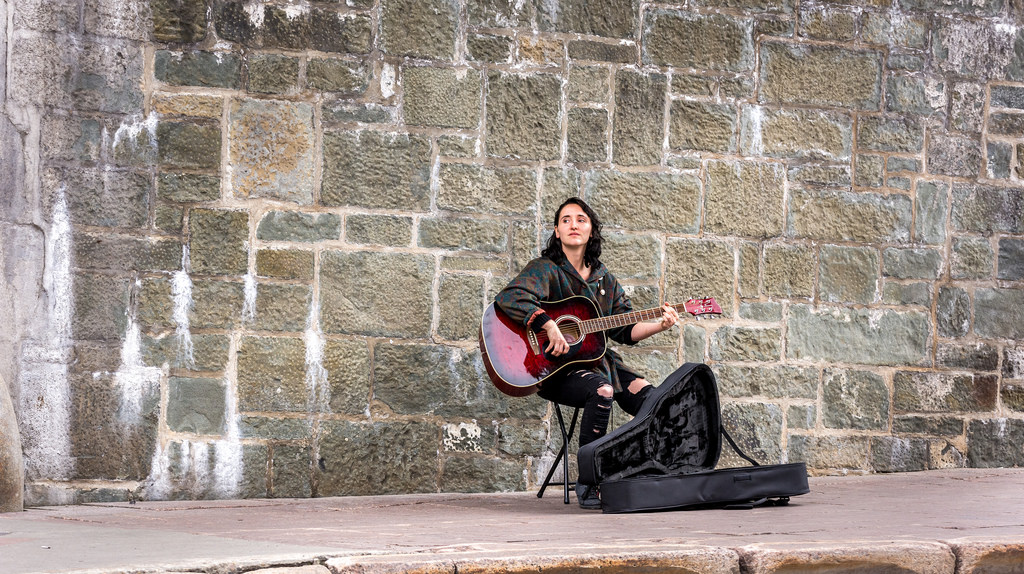 Comments
comments