Get to know Alice in the Q and A below, one of our experienced teachers at EC Oxford.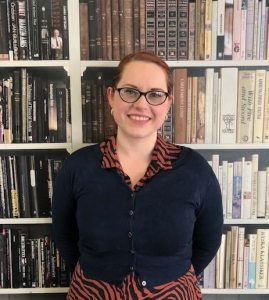 Q: What do you enjoy about working at EC Oxford?
All the staff and students are so friendly and motivated to get the most from their classes
Q: What do you like about Oxford as a city?
Walking around and seeing such beautiful architecture and greenery
Q: What's your hometown? Can you describe it to us?
I come from Reading, which is 20 minutes by train from Oxford. It's generally very similar to Oxford, although the University is quite modern, unlike a lot of Oxford's college buildings.
Q: Your job is all about helping people like us who are learning English, but have you learned any other languages? How did you learn them?
I learnt French at school, although I can't really remember much because I stopped practising it after I left. I lived in Italy for a year teaching English, and I learnt some Italian from making friends and speaking all the time- this is definitely the best and fastest way to develop your language skills.
Q: What are your hobbies and interests?
I like doing creative things, especially sewing and illustration.
Q: What type of movie do you watch often?
I like crime thrillers and dinosaur movies (if theCGI is good enough). I absolutely hate horror movies, and I won't even watch the trailers for them if they come on before a film at the cinema.
Q: What type of music do you like?
I like a bit of everything- pop, rock, indie, classical. I'm listening to a lot of Beyonce and a band called Jungle at the moment.
Q: What is the most exciting activity you have ever done?
I learnt how to scuba dive in Sri Lanka when I was younger, and went diving around an old shipwreck- I saw lots of parrot fish and a (small) shark.
Comments
comments