Loris Janosch Buehler from Switzerland shares his EC Vancouver experience while attending the Cambridge ESOL course (CPE) and TOEFL course in Vancouver.
Hi there! I am Loris from Switzerland and I'd like to take you on a journey through my experience in Canada as well as in EC Vancouver. First of all, prepare yourself for some wonderful stories!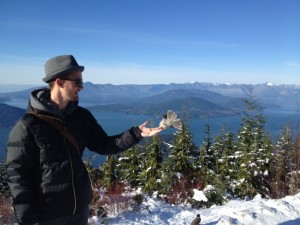 It all started in September last year, when the airplane to Canada took off in Zurich. I couldn't help but feel nervous during the flight, but before I left Switzerland someone had told me that exactly this feeling is what travelling is all about. After an almost never-ending flight to Vancouver I finally arrived exhausted at the International Airport in Vancouver. Due to special climate conditions which are called Indian Summer, warm or almost hot temperatures were waiting for me when I left the airport. Suddenly an overwhelming feeling of being home overcame me and I knew I came to the right place at the right time.
After being welcomed by my charming host family, I quickly settled down and explored Vancouver on my own. The city is truly amazing, let some examples speak instead of my words. Not even five seconds passed when I had grabbed my city map and tried to locate myself that some locals approached me and tried to help me. That's something you hardly experience in Switzerland or any other country I have been before. Not only are Canadians or the citizens of Vancouver friendly, but they also use every situation to start some small talk and chat with you. I really appreciated that and it was part of the reason I started to like Vancouver.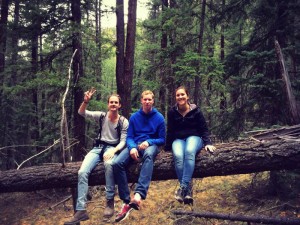 My Cambridge course in EC started on Monday. Not only was I warmly welcomed by the staff of EC, but also the quick tour around Vancouver was very pleasant. I made friends with a lot of people in my class, most of which were Swiss. I know, everybody back home told me about the dangers of having friends with the same mother tongue but, after all, I can proudly say that we barely spoke Swiss-German. My friends and I were very active the first few weeks and months and did a lot of activities and trips such as hiking the Grouse Mountain, kayaking in Deep Cove, enjoying a weekend in Tofino or Whistler, cycling around Stanley Park and having a lot of fun in the pubs of Vancouver. Yes, indeed, Vancouver is awesome! Being located between sea and mountains, Vancouver offers all sorts of activities.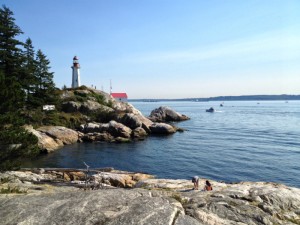 Besides free time fun, as earlier mentioned, I successfully completed a Cambridge Proficiency Preparation course with an open-minded class and a lovely teacher. Thanks again, Annabel, if you should ever read this, I tremendously appreciated your energy and time you put into the course and the effort of steadily leading us towards the goal of passing the exam. Now, that I'm sitting here and writing this testimonial, I'm proud to say that I really passed the exam with a fairly good score – thanks to well-organized and structured courses offered by EC as well as competent and motivated teachers! It is obvious that EC not only has a lot of experience with students all over the world, but also has used this experience to create a positive learn-atmosphere.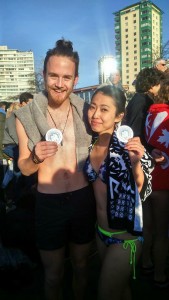 So what's left to say? I'm looking back on five wonderful months in a multi-cultural city with amazing friends worldwide in a dedicated language school. But my journey with EC has not end yet, a five months internship at EC just started yesterday. I'm really glad and thankful for having the chance of being part of this language school and help the team and students whenever I can. Furthermore, I truly hope that I could inspire someone with this testimonial to take the step of going to another country to learn a new language, culture and broaden the horizon.
======
Are you interested in taking IELTS in Vancouver? Visit EC Vancouver website and learn more about our Higher Score® IELTS course!
Comments
comments