Chitipat Cholchawalit from Thailand, who studied TOEFL in Vancouver with EC, shares his experiences in Vancouver.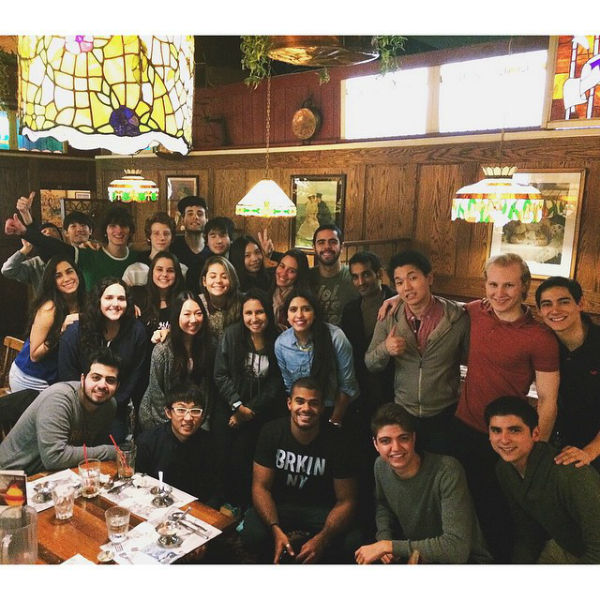 Hello everyone! My name is Chitipat Cholchawalit from Bangkok, Thailand. I'd like to write about my days in EC Vancouver. I had a fascinating time here.
I was studying in TOEFL class at EC Vancouver for 3 months. Although there are a lot of language schools in Vancouver, I decided to choose EC because, first of all, I would like to say that this school has only a few Thai students which means that I can't speak Thai in this school and I get more advantage to improve my English skill. Additionally, I can learn about many cultures from my friends who come from different countries around the world.
I would love to say that I got plenty of wonderful experiences from EC Vancouver. I'm going to tell you some examples and the thing that you have to do while you are reading this essay is just try to imagine to follow my experiences. To begin with, I would say no words can explain how impressive it is when you are able to talk with your friends who cannot speak your first language and you cannot understand each other. Secondly, how interesting it is to learn about other cultures you didn't know, and how beautiful Van City is. In my opinion, it is the best place to live in the world! Finally, how kind, helpful and awesome EC staffs are. You will get to know all of these things when you arrive here and I guarantee you that you will obtain such a wonderful time as me in Vancouver because all the things will not let you down.
Thank you for a great experience. I will never forget even one day of my EC days.
Chitipat Cholchawalit
====
EC offers various English Courses, including IELTS in Vancouver.
Comments
comments