Hi there, my name is Yuki. I'm from Tokyo, Japan. I'm here to work as a student service intern.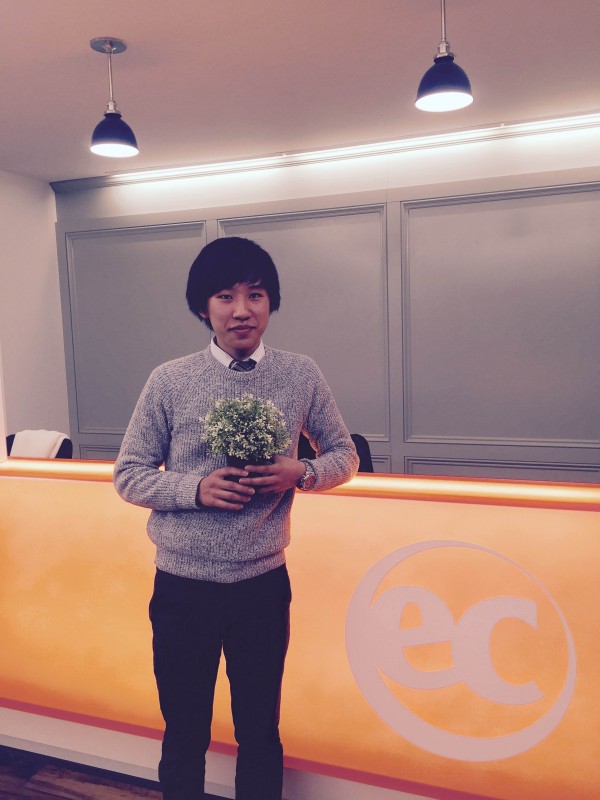 Are you a student? What do you study in your university?
I'm currently a freshman and my major will be Business focusing on tourism from sophomore year. I decided to join an intern program sacrificing my whole spring vacation to fully utilize the longest vacation in a year.
Why do you work at EC English?
It greatly allows me to promote cultural-understanding, not only American culture, because we have lots of students from different parts of the world. It also enables me to improve my communication skills and customer service skills through working in a student service position.
Why did you choose D.C.?
I personally love leaning history and I'm able to learn a lot by visiting many museums in D.C.
Furthermore, D.C. is the only city which gives me chances to visit various governmental administrative agencies such as The Pentagon, The White House and The US Capitol. This must be valuable and meaningful opportunity.
What is your impression towards the city?
People are so nice and approachable that I already made some friends in Café. Transportation system is very helpful for me and it allows me to go to most parts of D.C. and around it. I'm very looking forward to see cherry blossom views in April.
What are you interested in? What's your hobby?
I love playing and watching sports. I have played soccer, tennis, ski, snowboard, gymnastics, swimming, Kendo (one of the martial arts) and others.
I also love travelling and getting to know new people, I have been to the U.S. twice, UK, France, Australia and Malaysia for three times, Indonesia for 7 times.
I'm very happy to work at EC Washington DC, I will get tons of experience as much as possible during two months.
Comments
comments