Jazz Concert at the American Art Museum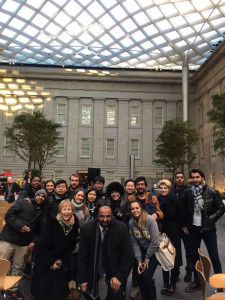 At EC Washington, DC, we are always trying to find free, or affordable, and exciting things to do in the city and get our students to experience life in beautiful Washington, DC! Last Thursday, our school visited the American Art Museum's Courtyard Cafe and enjoyed a live jazz concert with the well-known drummer Nasar Abadey and his quartet. It was a rather warm Thursday evening in DC and our students enjoyed the outstanding musical performance and environment of the museum's courtyard.

Check out our Activity Calendar and find out more about the social and academic activities that EC Washington, DC is organizing monthly!
Comments
comments