Alejandro from Colombia is talking about his experience at EC Washington, DC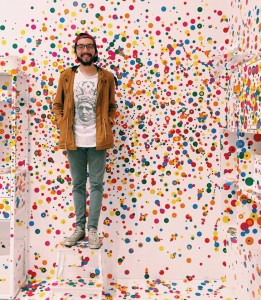 Why did you choose EC Washington DC?
Before I decided to study, I went to a study agency for international students in Colombia. The truth is that I didn't know EC. The agency told me that the best option that they had is EC and I decided to come to Washington DC.
Do you feel that your English has improved so far?
I think that the best indicator that I noticed is the following. Before I came to the United States I used to watch Netflix with Spanish subtitles. In the beginning, when I came here I decided to try to watch Netflix with English subtitles or without subtitles at all. At the begin I didn't understand anything, it was so fast for me. But a little bit than a month ago, I tried it again and I got it! I could understand almost everything. For me this indicator is an advancement. I think I have improved a lot and I can notice it every day. What helped me improve is the fact that I am speaking English all the time here. In the classroom and outside. Our teachers here give us the tools and train us to practice English outside the classroom.
What is your favorite area in DC?
I live close to U street in Columbia Heights. I like it a lot because it is always full of people and very multicultural. I also love Adams Morgan, it is very close to my style. It is very alternative, casual and international. Also, I enjoy 14th street because it has all kinds of restaurants, bars, young people and a lot of energy on the streets.
Thank you Alejandro for taking the time to talk to us about EC Washington, DC and the city.
Comments
comments