The following post was entirely written and edited by an EC Washington DC student, Thales Ribeiro, who is from Brazil and representing EC as one of our student ambassadors!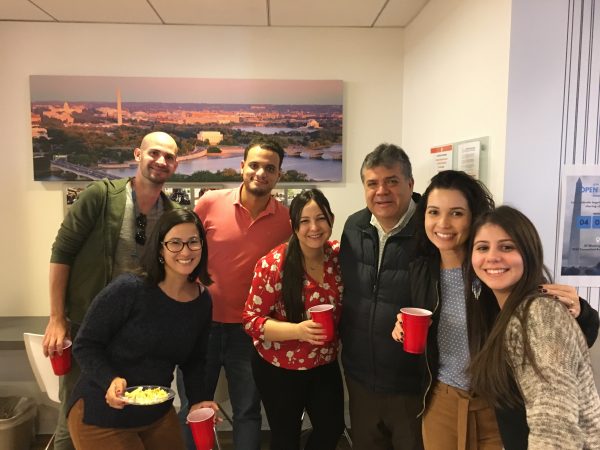 Have you ever minded about living abroad for studying English? Well, until december 2017 I've never realized it as a good idea. In my mind, study in my country or in a English speaker have the same effectiveness.
What happened in December 2017? My middle brother decided to do an English course in Gold Coast (Australia), than, I started helping him to look after the necessary stuff for his travel. While it, I started reading forums about English immersion and it benefits, one of these benefits claim my attention: Big companies usually look for employees with internetional experience (because of the interaction other cultures and the English by itself).
After seeing my brother developmente as a result of living and studying abroad I took a decision: I'LL DO AN IMMERSION TOO!. Ok, I decided to live abroad, but WHERE? HOW LONG? AND THE PRINCIPAL, WHICH SCHOOL?
Let's take it by parts:
COUNTRY/CITY: Well, first of all I was decided to learn English. So I looked for places away from the most wanted places by portugueses speakers. I had as options: Chicaco, NYC, Boston and D.C. Pondering all the factors I choose D.C.
HOW LONG: As I considered myself as an Upper-Intermediate speaker I estimate 3 months for each level. So to get fluency I set that 6 months were enough
WHICH SCHOOL: Well, this was difficult because I choose a place that portuguese speaker usually don't go after. So I looked for the best rated brand of school and I choose E.C. I choose E.C. because they usually don't have crowded classes and the teaching methodology was interesting, it's not just following the book.
Well, being at E.C. in Washington D.C. since march 8° I can say that I've made the right choice. Sometimes, during my planning I was concerned about my age, but their's no age for learning English! This experience at E.C. D.C. will take off my carrer and myself as a human being!
So, for everyone who's doubt or afraid of getting into this experience, I have only one advice: GO!
If you want to know more about E.C. and D.C. contact us! We'll be happy on helping you!
To find out more about the best ESL school in Washington DC, come to our center and speak to Thales! Or, give us a call at 202-695-7353 or email washingtondc@ecenglish.com! 
Comments
comments