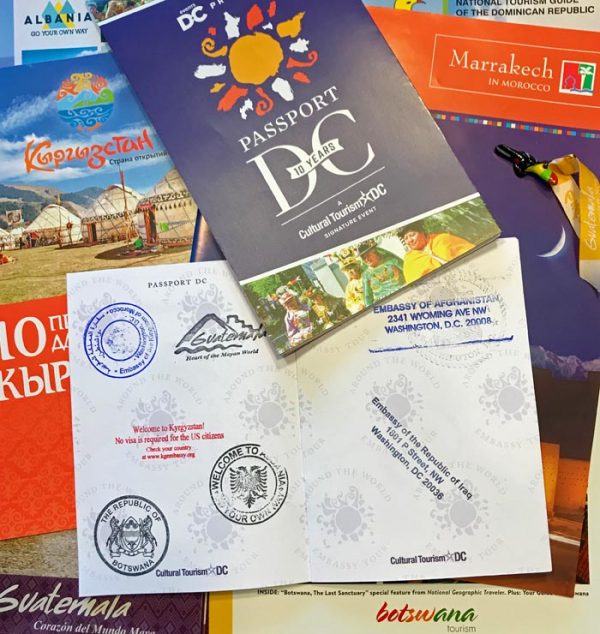 Embassies will be opening their doors to DC visitors and residents on Saturday, May 4. Participants can travel the world as they experience the food, art, dance, fashion, and music of different countries.
The following embassies will be involved with the Around the World Embassy Tour.
Afghanistan
African Union
Albania
Argentina
Australia
Azerbaijan
Bahrain
Bangladesh
Barbados
Belize
Brazil

Bolivia
Botswana
Cameroon
Chile
China
Costa Rica
Cote d'Ivoire
Dominican Republic
El Salvador
Ethiopia
Gabon
Ghana
Guatemala
Guinea
Guyana
Haiti
India
Indonesia
Iraq
Kenya
Korea
Japan
Kosovo
Libya
Mexico
Morocco
Myanmar
Nepal
Oman
Pakistan
Panama
Peru
Philippines
Qatar
Rwanda
Saudi Arabia
South Africa
Sri Lanka
Trinidad & Tobago
Turkey
Uganda
Uzbekistan
The embassies will be open from 10:00 – 16:00, unless otherwise noted. Admission is free and no reservations are required to attend this event.
Many of these embassies are within walking distance from DuPont Circle, which is 10 minutes away from the EC Washington DC school.
We encourage our students to participate and visit as many of these embassies to grow their cultural knowledge of the world they are living in.
This is another bonus that you can only receive if you want to enroll in English courses in Washington DC at EC Washington. You can call us at 202-695-7353 or email washingtondc@ecenglish.com to speak with our team today!
Comments
comments