My favorite summer activity in Washington is Jazz in the Garden, and last week it returned to DC for the first time this summer. Even if you don't like jazz, it's a perfect Friday evening event, a chance to just relax, enjoy the evening sunshine, and perhaps a drink or two! For our students, we planned a school activity and paid for a pitcher of sangria for our students, who had worked hard all week.
You can see from the photos, the results were very successful!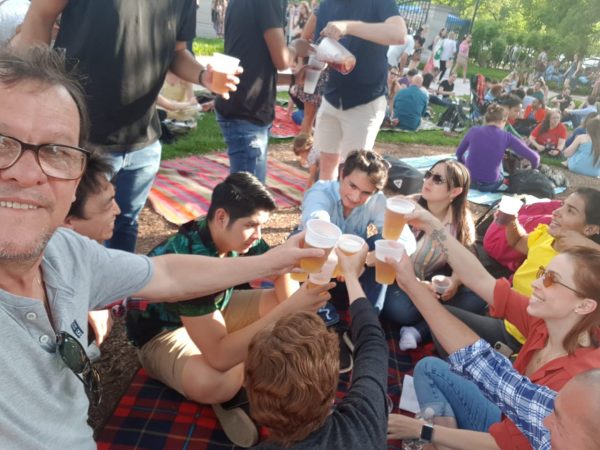 We will be enjoying many more events like these this summer, a great opportunity for our students to mingle and improve their English while making friendships. We have students from all over the world represented here: Korea, Japan, Brazil, Ecuador, Colombia, Venezuela, to name a few.
So if you want to join one of our free workshops and find out more about English lessons in Washington, come find us at 1025 Connecticut Avenue NW (next to Farragut Metro), call us at 202-695-7353 or email washingtondc@ecenglish.com
Comments
comments