Friday is always a bittersweet day for EC students, as they say goodbye to some of their classmates who finish their programs and continue their learning journey.
Today, we had a small graduation of two students, but these two made a lot of friendships and great improvement in their English in a very short space of time.
Samantha, a lovely young lady from Venezuela, spent 6 weeks with us; her next stop is Boston. She had nice words for EC Washington:
She met her goals of learning more Academic English, but her experience went beyond that:
"Besides, I improve my speaking with having friends and classmates from different parts of the world." Asked what she likes most about EC, she said the following:
"- Great facilities
– Great teachers
– Andrew is the best.
– Great activities after class.
– Very great connection between teachers and students"
Junko, from Japan, was only here for one week, but loved her time with us and had kind words to share about her teachers, in particular Renee who she credits with "pointing out importance of reading. I will read books even after returning to Japan". She also commented on EC's "desirable surroundings to study English. Staff are kind, attentive and take care of each and every student, teachers are eager,"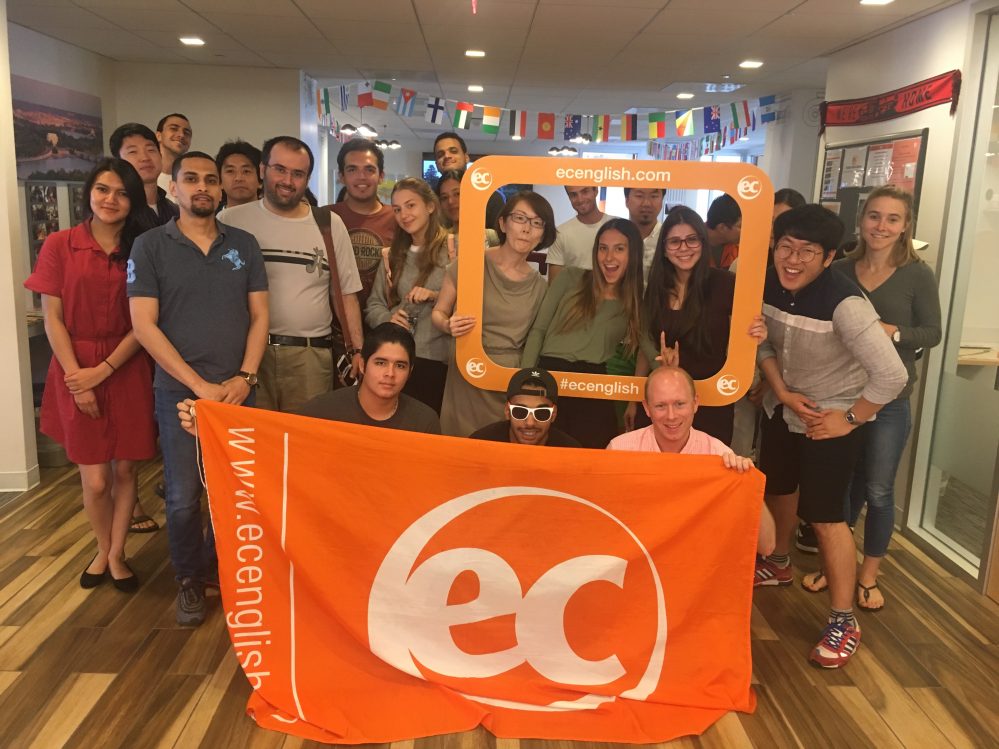 Clearly, another successful graduation with lovely international students! It's easy to see why EC Washington is the most popular English school for international students in Washington!
Comments
comments