Many travelers come from far and wide to visit Washington, the epicenter of American history and government. One of the most prestigious sites is the US Capitol, where the US Congress meets and a building made even more famous by the popular television show, House of Cards.
Our EC students also wanted to visit the Capitol, but for them we planned a special trip — unlike most people who come to DC, who get to see the Capitol from the outside but are not allowed to go inside, we were able to organize a special tour so that our students could go inside and have a look around at some of the exclusive areas! This is another example of how an English School Washington DC lets you see the world, even the parts that most travelers don't get to see.
These trips are not easy to organize but we feel they are an essential part of the student experience; you can learn English almost anywhere, but you come to an immersion school in another country so that you can have the complete experience. Our social activities are designed to accomplish this aim, and we are lucky to have such a wonderful group of students who make these events so memorable.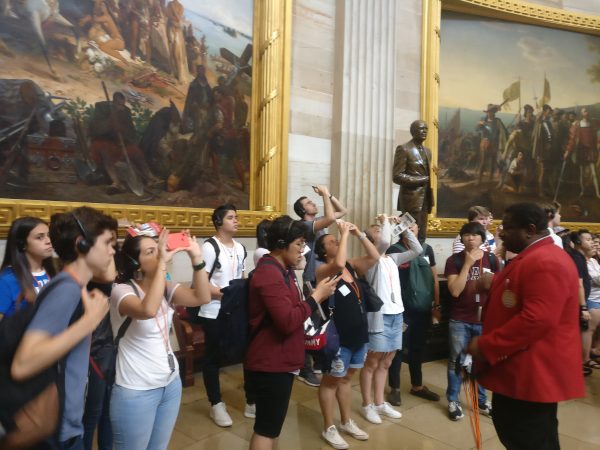 Our students enjoyed a guided tour and the more adventurous ones tried to use the audioguides (in English, of course!) to make the most of their visit. You can see that our students got a lot of good instagram material! Our teacher, Andrei, tried to take a group photo but our students were so excited that it was hard to keep them all together! An amazing experience was had by all and we are already looking to set up another tour for our students later this summer.
If you'd like to join us for one of these tours in future, why not call 202-695-7353 or email washingtondc@ecenglish.com!
Comments
comments