Music is a universal language which is spoken and heard in different ways around the world. It is one of those things that connects us all and breaks down barriers. In the world of ESL immersive learning, it is a powerful tool and one which can be used to make English language learners feel confident and inspired. This is very true at EC Washington, where you can learn English in Washington through a variety of methods, styles, and contexts, including music. It is not easy to bring music to our General English classes, so we have a free academic workshop program which allows students to get extra class each week at no extra charge, with topics that may be different from what they can see in their usual classes.
Our teacher Yesenia has become a fixture in putting on these music-themed workshops, where our students go to learn about American music, pick up some vocabulary, work on their pronunciation, and exercise their vocal chords, all while developing fluency and confidence with the language.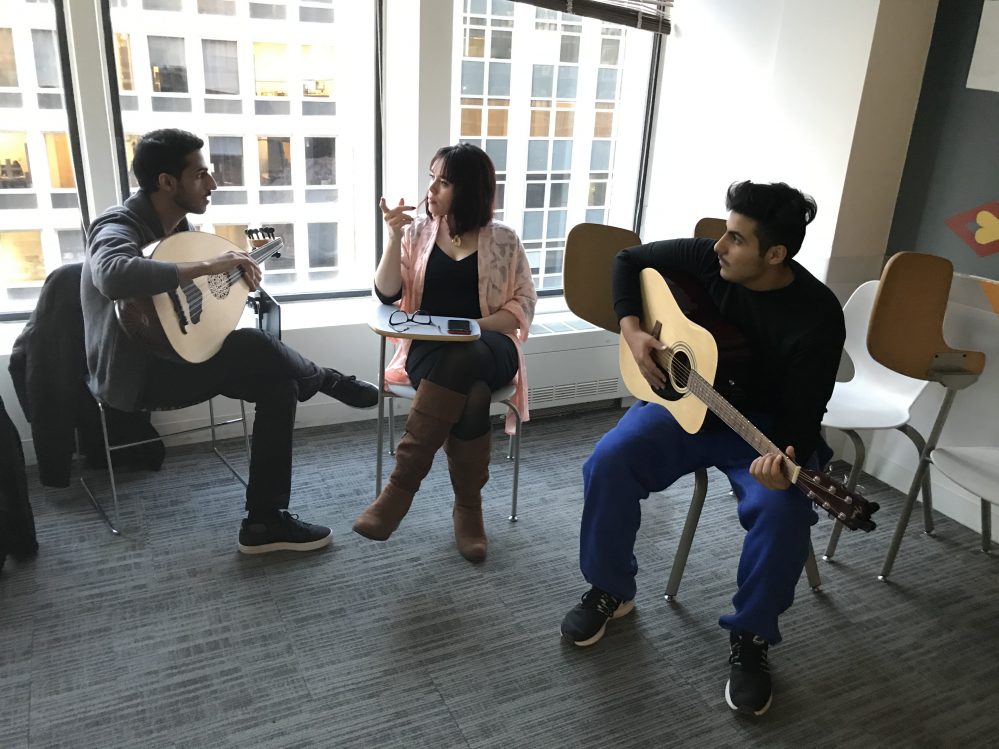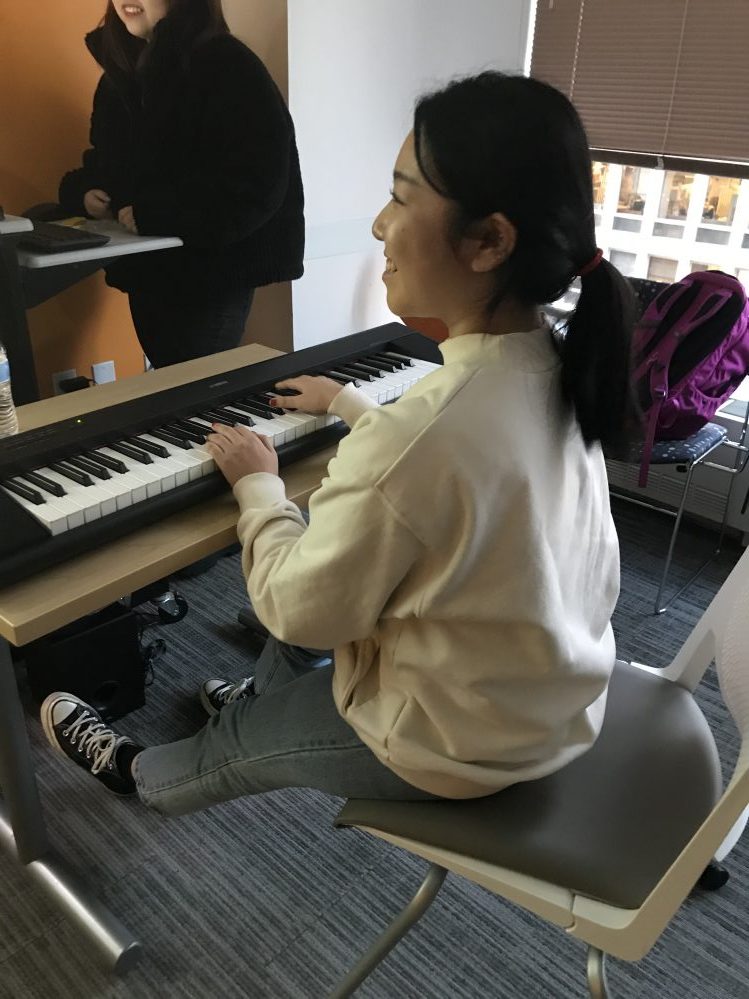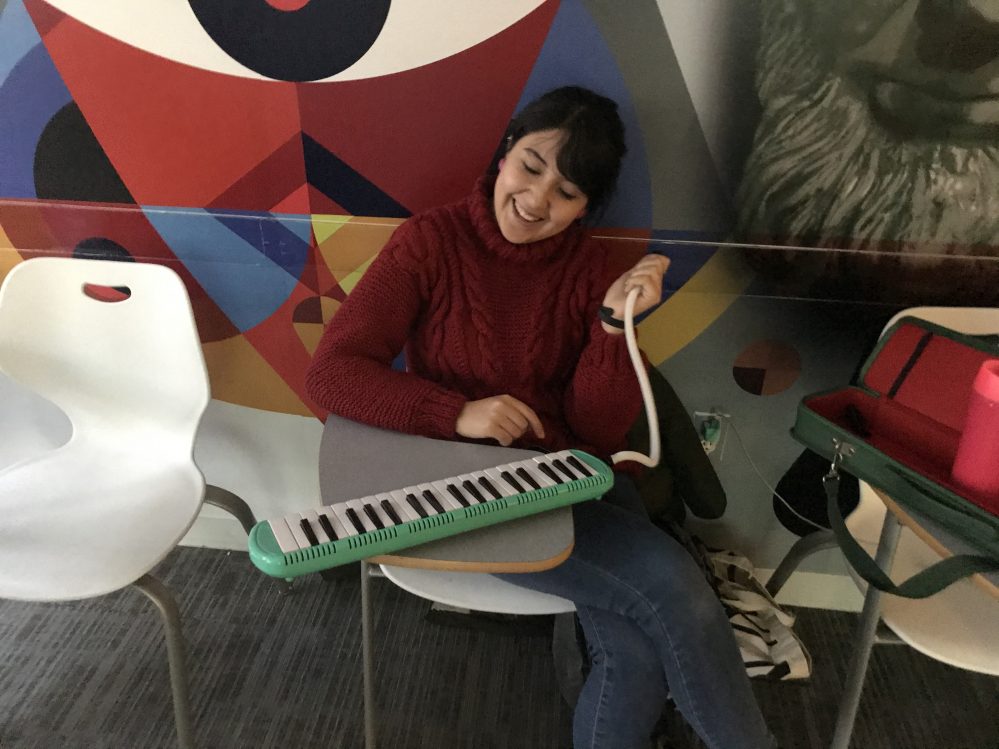 After the music class finished, a few of our students even stayed to continue making music together, with instruments they had brought in from home! And guess what? Our students have TALENT! Donghyo (South Korea), Valentina (Chile), and Abdulmjeed and Sultan (Saudi Arabia) are pictured here making glorious music together. Because our classes finish in the afternoon, we have some time before the school closes to let our students express themselves and continue working together, whether it's by making music or playing board games together. It's all part of the culture of the school. Why not see for yourself? We have free workshops every week as well as a strong academic program. To find out more, get in touch with us!
Call 202-695-7353
Email washingtondc@ecenglish.com to find out about our special offers for 2020
Visit our beautiful center at 1025 Connecticut Avenue NW
Comments
comments