With social distancing measures in place, we have had to adapt quickly and convert our lessons to a virtual platform.  With EC Virtual, our students can keep learning and improving their English and or French skills.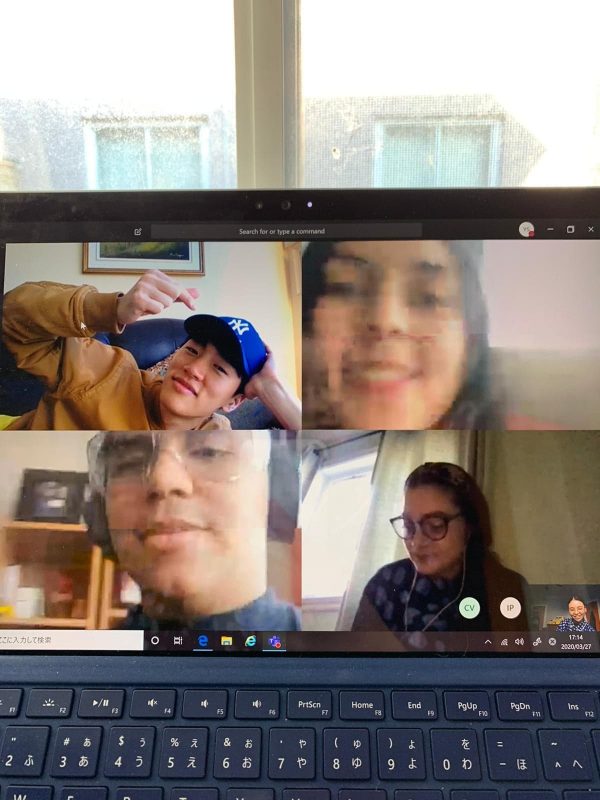 The EC virtual lessons are delivered as follows:
Before class
Teachers set up a pre-class assignment with relevant questions for students to discuss on Teams with the classmates. This assignment can be anything from a reading or listening from your course book, a relevant video or article, or a Flashpoint from an online resource. The conversations are monitored by the teacher and progress recorded online.
During class
Students collaborate via video with small groups of 4-8 students from around the world and the teacher where they outline the course objectives and goals, discuss the questions and task from the pre-class assignment, review any questions and set up the post-class collaborative activity as well as the pre-class assignment for the next day.
After class
Students are asked to work on a writing or speaking post-class collaboration activity which is upload on Teams. Just like with the pre-class assignment, students can discuss virtually with their classmates and the teacher can monitor the chat, giving feedback and error-correction where necessary.
It is times like these where we realize the power of a moment. Thank you for being a part of the EC family. We will be here every step of the way in getting our students the support they need in this virtual world, and then back to our wonderful in person language adventure when the time is right.
Learning English or French online will continue to be an option even after we re-open our school doors.
Always remember, there is power in hope and strength in patience.
Please take care of yourself and your loved ones.

Comments
comments