Hi!
My name is Agnes and I am the new intern with EC Boston.
I am going to stay until the end of November to help the EC-team in all issues.
Normally I live in Salzburg, Austria, and work there with an agency which organizes language courses for students. My company has worked with EC for years. That is the reason why I asked if I can do an internship with this company. I like their way to work, their goals and policies.
I have finished my studies in tourism management six months ago and now decided to experience a new city, work and life for the next three months.
If you have any questions I would be more than happy to assist you at the front desk!
See you later!
Agnes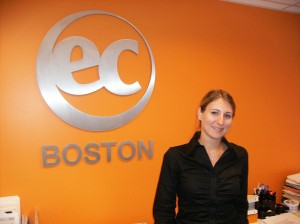 Comments
comments