The Monuments Men wavered between tones of dark comedy and sincere drama, while perfecting neither. The film, based on non-fiction The Monuments Men: Allied Heroes, Nazi Thieves and the Greatest Treasure Hunt in History by Robert M. Edsel, takes a look into one of the quirkier aspects of WWII history: saving the greatest artworks in history from the clutches of Nazi Germany's Third Reich.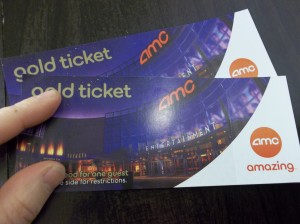 The story forms a fantastic platform for a movie, involving bravery, hilarity and a touch of romance, but was under served by the screenwriting. Moments of rich characterization (such as the deeply touching letter from son to father exploring the relevancy of his work moments before death) relieve the shallow characterization seen throughout, in which clichéd gestures were left to stand in for deeper emotions. The Nazi officials lacked nuance and were roundly demonized, giving in to the indulgent black-and-white portrayal of most characters in this film.
The movie did succeed in depicting the enormity of the task given to these brave troops, and the struggles they faced integrating into military culture while serving a vastly different mission than the average soldier. Scenes witnessed the efforts to save numerous pieces of art, and the discovery of caches of art deep in mines or in abandoned castles.
Decentralizing the focus of the movie gave a bird's eye view of the chaotic environment of war and the many coordinated efforts used to save the artwork, but in doing so caused the narrative to lose touch with the more delicate human perspectives involved in the struggle. You can learn more about the Monuments, Fine Arts, and Archives program online.
Find out more about English classes in Boston.
Comments
comments