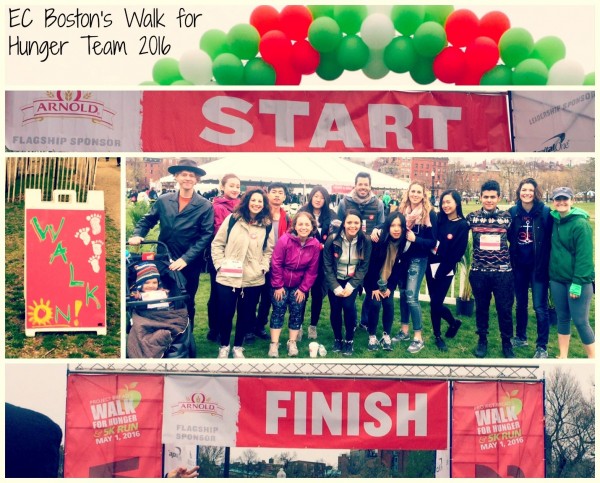 By Doris Domingo
EC Boston did it!!
Yesterday, Sunday May 1st, a group of staff and students did the Boston Walk for Hunger 2016. A walk of 10 (long) miles around the city to end hunger in Massachusetts. Despite the occasional rain the landscape was stunning as spring has finally conquered Boston with glowing green colors, blooming trees and flowers everywhere.
We are very happy to announce that we reached our $150 fundraising goal in less than two weeks and hopefully EC will match our quantity soon to send a final amount of $300 to Project Bread, an Organization that develops and funds hundreds of programs that provide hunger relief to families and individuals across the state. One of the signs along the walk said that with $25 they can provide 40 meals!
Thank you for all the donations and for being part of EC Boston's challenge! Well done participants!
Tip: if your legs still hurt, drink hot water with sugar before you go to bed 😉
Comments
comments