My time at EC Brighton was more than amazing…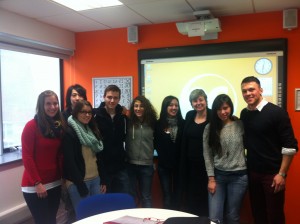 It was a very enriching experience that contributed to my personal and cultural growth.
As a language school, EC Brighton gave me all the tools that I needed to improve my language in classes geared towards to develop my communicative skills. The teachers and all the staff were just great!… They were always willing to help me and guide me through the learning process.
I'll never forget the people that I met in Brighton… It was interesting to learn about other cultures and learn about their traditions… Now I have friends around the world that are such a nice people and the time that I spent with them was wonderful and special!
I just can say that those 8 months were and will be unforgettable…
Thank you again for everything!!!
Comments
comments