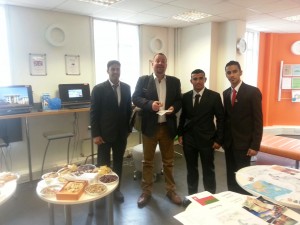 On Friday 5th September,  EC Bristol bid a fond farewell to its group of Omani students from the Omani Royal airforce (RAFO).
 The students not only brought in traditional Omani coffee, sweets and biscuits for the students and staff but also created a mini exhibition on Oman.
One of the RAFO students, who used to be a state tourist guide, gave an excellent presentation on Oman to the school students and staff, explaining the history, culture and even geography of the country.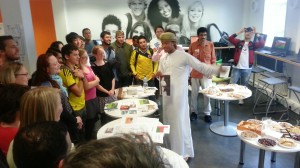 We also learned about the Sultan of Oman and his connection to the UK.
Check out the photos below:
Comments
comments