Bruce Ulrich Vincent comes from the beautiful island of Guadeloupe. And the EC Bristol team is happy to have him as one of their students.
Bruce is currently studying in Pre Intermediate class, one of the English courses in Bristol offered by EC.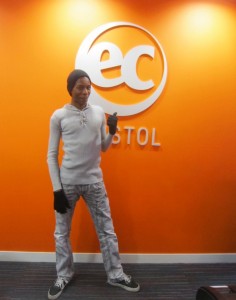 Why did you choose this destination? Because I wanted to discover England.
What did you learm? I learnt how to communicate in English and express myself.
What was your favourite EC Bristol activity? My favourite EC activity is going to school together and playing football.
What did you like most about the school/lessons? I like how the teachers teach.
Would you recommend EC to a friend? Yes I recommend EC to all people who want to learn how to speak English.
What did you like most about the social leader? The social leader was very nice to us and he wants to help you out.
What will you remember from your stay? I will remember a lot. Really, thanks!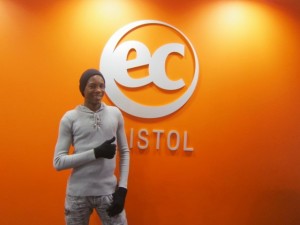 Comments
comments