Throughout the year, EC Montreal offers special preparation courses focused on taking the DELF or DALF exam. The DELF and DALF are six independent diplomas awarded by the French Ministry of National Education to assess language skills of people whose first language is not French.
They are consistent with the six levels of the Common European Framework of Reference for Languages (CEFR):
| | | |
| --- | --- | --- |
| CADRE | DELF-DALF | User |
| A1 | DELF A1 | Basic |
| A2 | DELF A2 | Basic |
| B1 | DELF B1 | Independent |
| B2 | DELF B2 | Independent |
| C1 | DALF C1 | Proficient |
| C2 | DALF C2 | Proficient |
The DALF gives access to French universities and to a growing number of European and francophone universities. With the DELF B2, you also do not need to pass the pre-admission French language tests if you wish to enter a French university (DAP – Demande d'Admission Préalable, or preliminary admission application for entry into the first stage of university studies).

The DELF and the DALF are recognized all over the world. DELF-DALF exam centres can be found in 167 countries. In Montreal, the exams can be taken at McGill University.
EC Montreal offers preparation courses during the following periods of the year: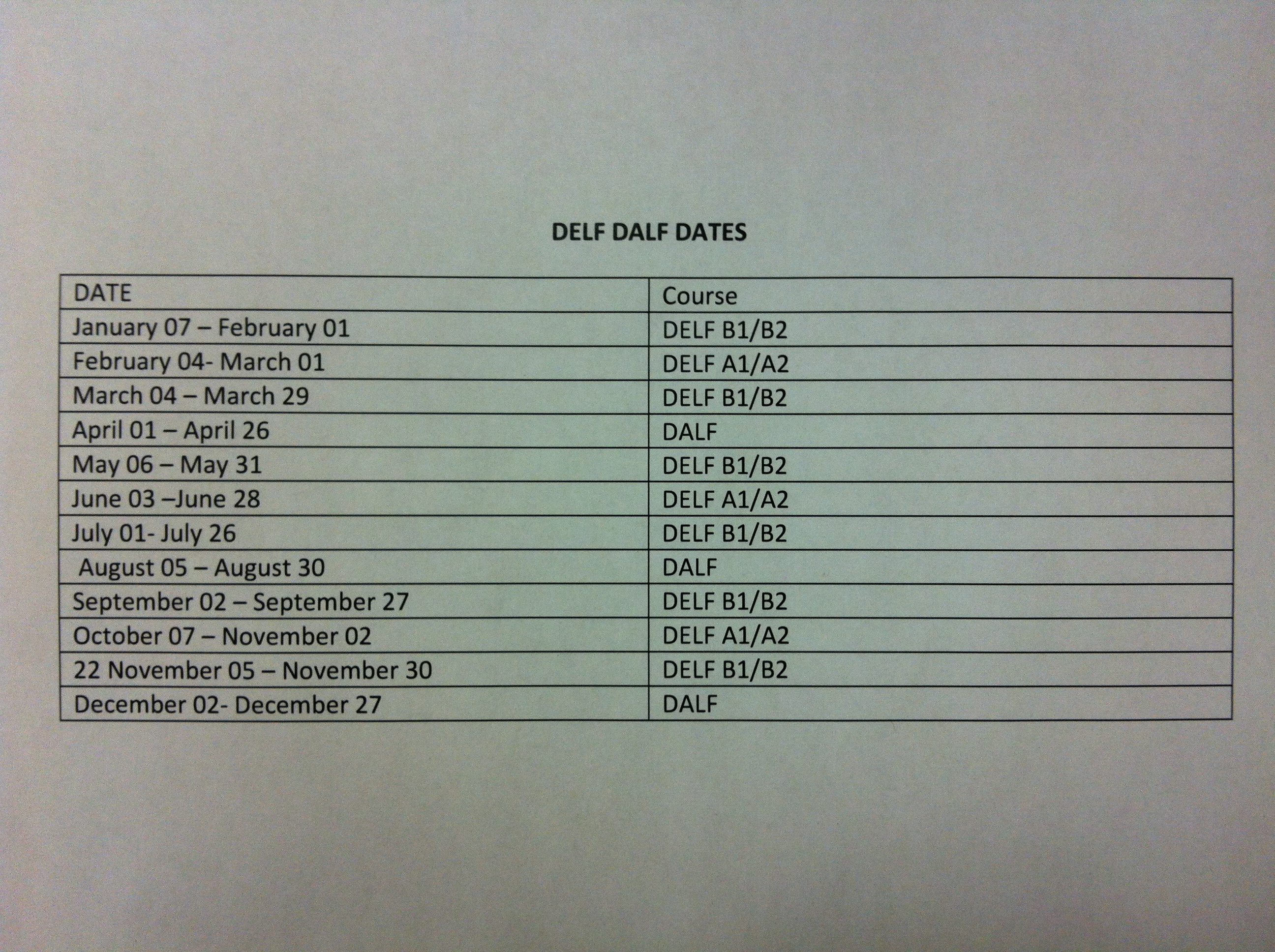 Comments
comments