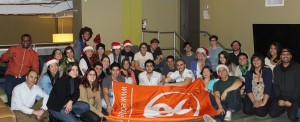 EC Montreal held its 2nd open house at Montreal's number 1 student residence: The Varcity 515. Our students had the opportunity to tour the premises and visit the rooms that EC Montreal can offer all year round at this location.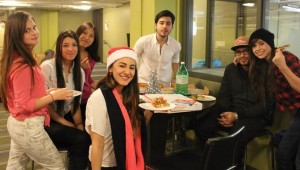 Not only is the residence located only 10 minutes away from EC Montreal, walking distance, but it also has amenities that are useful to everybody regardless of the season : high speed wireless internet, cardio and weight room, games area, lounge, study rooms and a mini movie theater, all under one roof! It is surrounded by trendy restaurants, shops and cafés.  Access to the Metro and Montreal's famous underground city is only steps away.
Our students enjoyed an animated happy hour with pizza, good music, fusball,  billiards and door prizes! Everybody had a good time and I am sure that some of them have been very tempted by the possibility of spending at least a few weeks in this trendy student residence!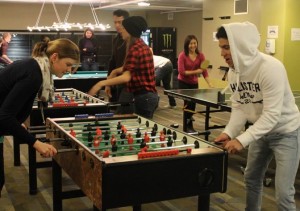 Comments
comments