Sandra Corbett was participating in EC Montreal's General French programme.  She loved her experience at EC and wanted to share it with everyone on her last day.  Here is what she to those who want to learn to speak French in Montreal: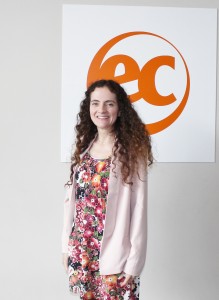 I chose Montreal because it is a vibrant city, full of music and festivals and it's bilingual.
I think I really improved my French in only four weeks. My teachers were fantastic and the supported me all the way through.
The classes were well organized and the classrooms had everything we needed. The EC Montreal staff was extremely helpful and friendly.
I would definitely recommend EC Montreal to my friends.
Comments
comments