World Teacher day is October 5 every year.  As October 5th is a Sunday, we decided to hold our World Teacher Day celebrations today.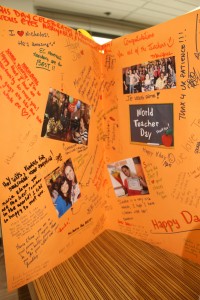 We had many surprises in store for our teachers.  We had all the students sign a giant card.  We were delighted to read so many wonderful comments and messages left by our students!  You can tell they really appreciate their teachers and think the world of them!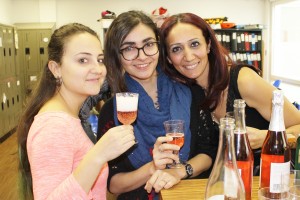 We served sparkeling wine and had different dessert stations set up!  We had a crepe station – Paula, our master griller, made the most delicious crepes.  We had a wonderful assortment of toppings and fillings.  Nutella, bananas, whipped cream and strawberries were the most popular!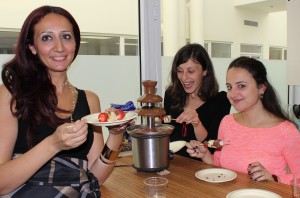 We also had a chocolate fountain set up with fruit, marshmallow and pound cake skewers.  The teachers loved dipping their skewers in the fountain and enjoying their special day.
We are proud of our EC Montreal teachers and wanted to show our appreciation for all they do and their dedication to EC and their students!
Happy World Teacher Day EC Montreal!
Comments
comments