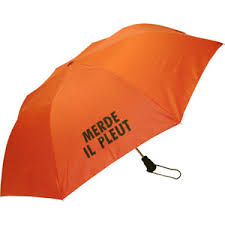 One thing we really can't control is the weather.  We have to make the best of what mother nature gives us.  The much anticipated weekend is here, yet it is raining cats and dogs.  What do we do?  Well, Montreal is a city that has something for everyone and you can still enjoy your day even when the weather outside is sour.  Take some advise from our EC Montreal team on what you can do on a rainy day in Montreal.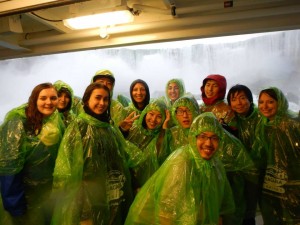 1.  Visit the Museum of Fine Arts.  Montreal's Fine Arts Museum always has amazing exhibits showing.  Their permanent collection is free and also pretty spectacular.
2.  Have brunch at Beauty's! – This is a famous breakfast restaurant that is frequented by Montrealers, tourists and celebrities!  The line up is well worth it!
3.  Catch a movie – the Scotia Bank theatre is right on Ste-Catherine street and is the perfect theatre to view the latest flicks!
4.  Visit the Underground Shopping Mall – 33 kilometres of shopping, restaurants and movie theatres wait you!
5.  Visit the Aquadome in Ville LaSalle – indoor pools, slides, water trampolines and much more!  You can still enjoy water sports even when it's pouring outside!
6.  Visit a gym – it's the perfect day to get motivated to workout!  You'll feel so great afterwards!  Stop putting off getting your body into shape!
7.  Pop some popcorn, make yourself a hot cup of cocoa and snuggle under the blankets for a movie marathon!
8.  Visit Chinatown and head towards an all you can eat buffet!  You can spend hours sampling the many amazing dishes!
9.  Put on your rain boots, your raincoat and jump in as many puddles as you see!
10.  Stay home and do your EC Montreal homework!!
Whatever you choose to do on this rainy day in Montreal, have fun and stay safe!
Comments
comments