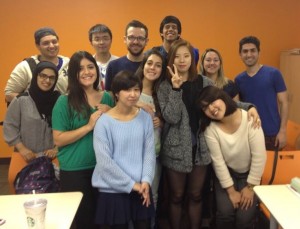 There's a new exercise currently making its way around Facebook.  It's called the "Grateful Challenge" and basically, it works as the name suggests in that someone challenges you to list three things for which you are grateful and you must do it for seven consecutive days.
This challenge has the perfect timing as Thanksgiving is approaching and being thankful for what we have is on our minds.
EC Montreal is taking this challenge.  Every member of the EC Montreal team will post 1 thing they are grateful for every single day and display it on our tree of gratitude.
We are grateful that the world comes to us at EC Montreal!
Comments
comments