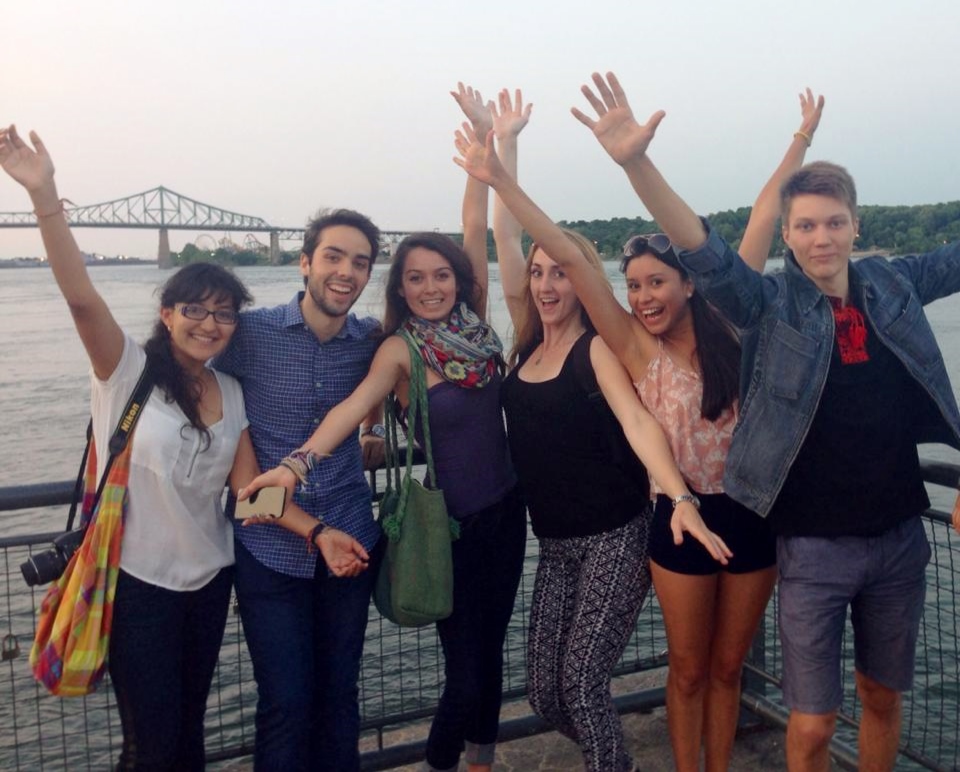 It doesn't take long for our EC Montreal students to fall head over heels in love with Montreal.  There is something special about Montreal.  It is often described as a magical city.
We have been gathering feedback from our students, in our full immersion English programme in Montreal, to find out more about this love affair they have with our city.  Below are the 10 most popular reasons why Montreal is so loved:
1.  It has a European flair – students find this old world charm within a North American city very appealing.
2.  It is a food lovers paradise – if you are a foodie, Montreal is the perfect city for you.  Second to New York City, Montreal has the most restaurants per capita.  There are over 6000 restaurants in Montreal.  Whatever you crave, you will find it in Montreal.
3.  Montreal has a thriving nightlife – Second to Las Vegas, Montreal is the next most visited city for bachelor parties.  There are many types of nightclubs and they stay open until 3 a.m.  Most other cities in Canada, closing time is 1 a.m.
4.  It is a bilingual city  – EC Montreal students are fascinated by Montrealers who are able to switch back and forth from English to French.  Most of us in Montreal are bilingual and also speak a third and fourth language.  A truly bilingual city is very unique and our students love being a part of it.  That is why our bilingual programmes are growing in popularity!
5.  Montreal is one of the most cosmopolitan cities in the world.  Our students don't feel like strangers or visitors.  They feel at home and welcomed because there are so many cultures represented in our city.
6.  Montrealers are friendly people.  Many of our students comment on how nice and polite people are here.
7.  Montreal is rich in art and culture.  There are so many museums, art galleries and performance art.  We have Les Grands Ballet Canadiens and L'Opera de Montreal just to name a few large scale productions.
8.  Montreal is clean and safe.  Students feel comfortable immediately here.  They feel safe enough to stay out late.  For many, this is a nice change from their situation back home.  They are truly enjoying their freedom and stress-free everyday life while in Montreal.
9.  There are many pretty girls – Montreal is ranked number 7 among cities with the most beautiful women.  Many say the beauty lies within the many cultures represented here in Montreal.  Others say it's the French Canadian women who are the beauties.  Whatever the reason, our students love going out and meeting Montreal women!
10.  Geographically, Montreal is situated perfectly!  It is only a few hours away from Quebec City, Ottawa, Mont-Tremblant and the USA border.  Students who visit Montreal can easily travel to our neighboring cities.
As a proud Montrealer, it warms my heart to hear our EC Montreal students compliment my city and to never want to leave it!  Come study English and French in Montreal and fall in love!
Comments
comments